Report: Wolves interested in Florida's Billy Donovan for coach
Minnesota interested in tapping Final Four Gators coach for president after Rick Adelman's resignation Monday.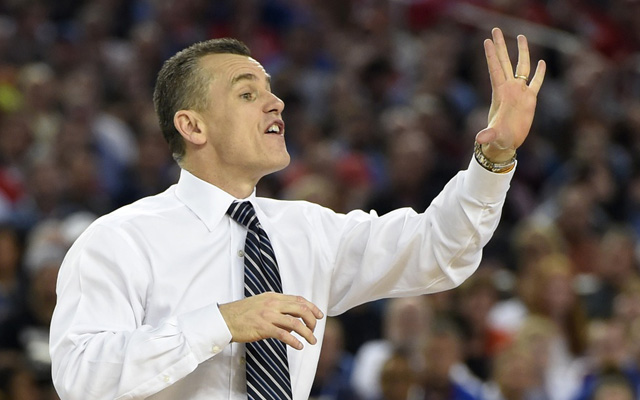 More Wolves: Adelman retires | Grade | Season in Review
ESPN reports that the Minnesota Timberwolves have interest in University of Florida coach Billy Donovan to replace Rick Adelman who retired on Monday. 
Been discussing Izzo/Hoiberg for some time as candidates to replace Adelman, but here's a new name I'm told interests Wolves: Billy Donovan

— Marc Stein (@ESPNSteinLine) April 21, 2014
Donovan has won two national titles at Florida, and four straight Sweet 16s. The Gators made the Final Four this year, losing to eventual champion UConn. 
Donovan was a strong candidate for the Orlando Magic coaching job several years ago before backing out at the last minute, allowing Stan Van Gundy to take his place.
Wolves president Flip Saunders is reportedly combing the college coaching ranks to find a replacement for Adelman. The Wolves present a team that isn't looking at a rebuild like the Magic, and have an established roster in place. But with Kevin Love's impending free agency in a year, the situation could be described as less than stable. 
The former Slam Dunk Contest champion will take his talents to Tri-State

Do NBA players have look-a-likes from famous paintings? We found out on the new Arts & Culture...

Larry Hartstein is on quite a run in picks involving the Suns and the Trail Blazers
Rodman's agent says he is urging the ex-NBA star to check into rehab

The players and referees are working to fix a relationship that has recently been deterior...

The locker room heist is going to lead to plenty of fines and maybe some suspensions from the...