Reports: Chauncey Billups agrees to two-year deal with Pistons
The Pistons are reportedly bringing back Chauncey Billups on a two-year deal.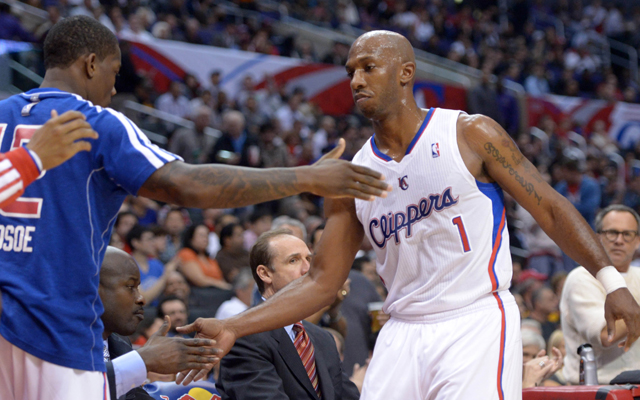 Chauncey B-b-b-b-b-illups is b-b-b-b-ack in Detroit. 
According to multiple reports, Chauncey Billups has reached a two-year deal with the Pistons worth about $5 million. 
Billups, 36, played for the Pistons from 2002-2009, winning an NBA title with them in 2004 and being named Finals MVP. Safe to say, Billups is kind of a Pistons legend, and he's returning to Detroit in hopes to finish out his career there. 
The Pistons are a young team transitioning back into trying to reach the postseason. With young guards like Brandon Knight, rookie Kentavious Caldwell-Pope and Rodney Stuckey, Billups not only adds depth but can be a mentor and leader to the younger players.
Billups won the inaugural Teammate of the Year award this season, so that should clue you in to what the Pistons are getting as well -- a leader in the locker room and someone with a ton of valuable experience. 
Billups played the last two seasons with the Clippers but dealt with an Achilles injury that limited him to just 42 total games. A 16-year veteran, Billups has career averages of 15.4 points and 5.5 assists. 
Thomas took to Twitter to let the Celtics know he doesn't want to ruin Pierce's night

The Hall of Famer was a seven-time All-Star with the Celtics, and was MVP of the 1976 Fina...

It's rare to see a legit punch in an NBA fight, but this was definitely one of them
We've got all the scores, highlights and news from an NBA Tuesday

The former Slam Dunk Contest champion will take his talents to Tri-State

Do NBA players have look-a-likes from famous paintings? We found out on the new Arts & Culture...