Reports: Grizzlies re-sign Tony Allen to four-year extension
The Grizzlies will re-sign guard Tony Allen to a multi-year extension.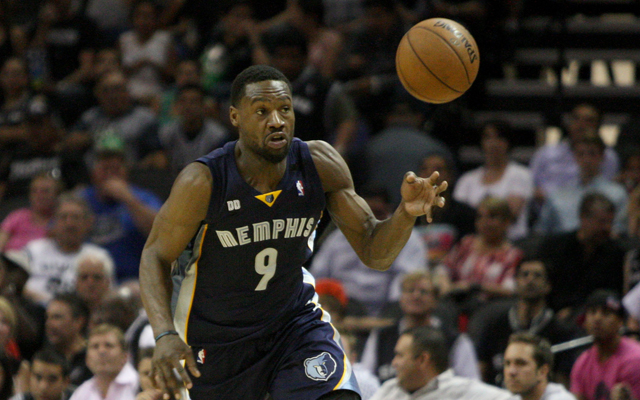 Grit and Grind is not going anywhere. According to multiple reports, the Grizzlies have agreed to terms with Tony Allen on a four-year, $20 million extension. 
The deal can't become official until July 10 when the free agency moratorium is lifted. 
Here's what Allen had to say about it:
Memphis stand up!!!! #GrizzNation

— Tony Allen (@aa000G9) July 3, 2013
Allen was said to be pursued by a few other teams, including the Clippers, Pistons, Kings and Hawks.
Known for his defense and toughness, Allen kind of embodies the identity of the Grizzlies, a blue collar, competitive, tough player that gets by on energy and effort. 
Allen's deal is a bit interesting in that he'll be 35 when it expires. And at $5 million a year, he's going to be pretty well paid as a defensive specialist. 
Allen, 31, averaged 8.9 points and 4.6 rebounds in 76 games last season.
Kevin Durant says he doesn't agree with what President Donald Trump agrees with

Evaluating where the future Hall of Famer might land up if he is freed from Chicago's rebuilding...

Adam Silver said his piece with the schedule out; we address that and what the slate looks...
The Hawks and Sharecare reportedly agreed to terms on a five-year deal

A look at the context of the schedule and who plays who when, and how far they travel during...

Durant took on rapper Lil Dicky and actually might have lost