Reports: NBA extending All-Star break to 8 days
Some teams will reportedly have more than eight days between games in February's All-Star break.
• 1 min read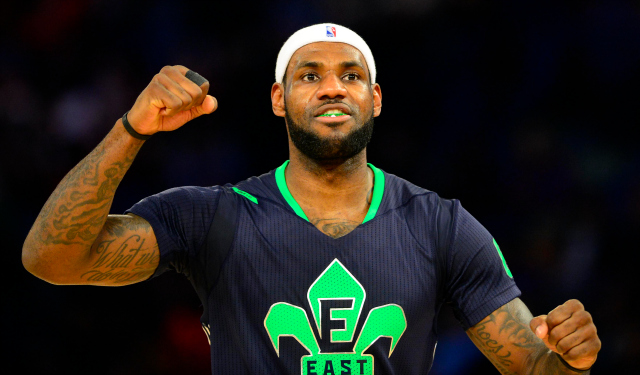 2014-15 NBA Schedules: Team-by-team | Day-by-day | National TV games  | Top 10 games 
A few weeks ago, there was a report that the NBA was considering making the All-Star break longer. They've gone ahead and done that, according to multiple reports.
NBA's experiment with extended All-Star break worked into '14-'15 schedule. For teams, minimum break between games is 8 days; some longer.

— Adrian Wojnarowski (@WojYahooNBA) August 13, 2014
Sneak peek 5: New longer All-Star break has Celts hosting Atlanta Feb 11 and not playing again until Feb 20 in Sacramento.

— Steve Bulpett (@SteveBHoop) August 13, 2014
Adam Silver has said that players have asked him about making the mid-February break a bit longer, and he's clearly listened to them. It's a logical move in a long season, even if it means a few more back-to-backs during the year.
All-Star weekend will be in New York City this coming season, with the Knicks and Nets jointly hosting the festivities.
Tensions between refs and players have been high this season, so it was time for a sit-dow...

Irving is known for his controversial flat-Earth comments

George will be an unrestricted free agent in the summer
Durant said playing good basketball is more important than ending up with the best record

Follow along with all the news, notes and highlights from All-Star Saturday night

The 13 finalists will find out if they have been selected on March 31