Reports: Sam Cassell leaving Wizards for Clippers
Sam Cassell is reportedly leaving Washington after five years on the coaching staff.
• 1 min read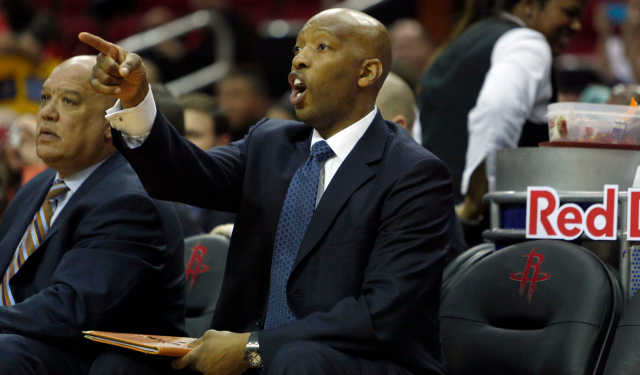 Offseason: Free Agency | Latest from Ken Berger | Rumors
Sam Cassell is leaving the Washington Wizards after five seasons as an assistant coach in order to join Doc Rivers' Los Angeles Clippers staff, as first reported by Jared Zwerling of Bleacher Report. From the Washington Post's Michael Lee:
According to people familiar with the situation, Cassell will receive a huge boost in pay but Washington was reluctant to let him leave for what was perceived as a lateral move. A call from Rivers helped convince the organization to let Cassell free. An official announcement is expected next week.
The move has been rumored for a while now, so it's not a huge surprise. Cassell spent his last season as an NBA player in Boston, where he won a title under Rivers. 
Cassell's credited with helping to develop Wizards guards John Wall and Bradley Beal. The Clippers are much more of a veteran team; the only young prospects on the roster are Reggie Bullock and CJ Wilcox. Cassell will surely play a role in their development, and this also could be a step toward him eventually becoming a head coach.
Deciding who to watch on League Pass can be difficult, but these rankings promise to help

Veteran forward signed a one-year deal with the Knicks in offseason

Knicks forward had his truck stolen out of his driveway
The Celtics will send No. 34 to the rafters in Boston when they take on his old rival

It's never too early to look at June's NBA Draft

Cousins uses some colorful language to get his point across