Richard Hamilton wants to come back to NBA next season
After being waived by the Bulls last summer and sitting the season out, Richard Hamilton wants to return.
• 2 min read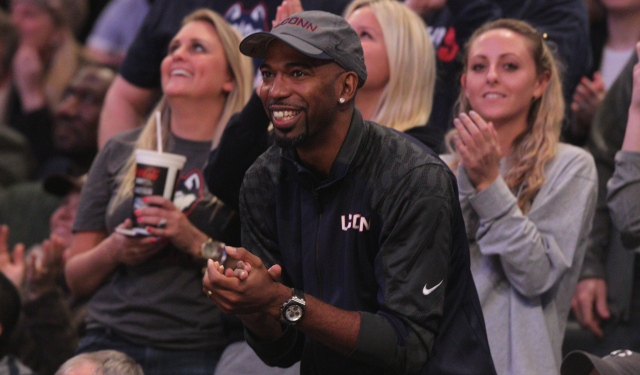 Offseason: Free Agency | Latest from Ken Berger | Rumors
Richard Hamilton wants to return to the NBA, he told HoopsHype's David Alarcon:
What are your future plans? Do you see yourself playing again in the NBA?

RH: Yeah, yeah. I think for me, personally, I have to see how my body responds after the summer. I want to play another year and hopefully get an opportunity to play on a team with a chance to win a title.

Did you receive interest from NBA teams?

RH: This season? Yes, yes. I've had a couple calls from teams.

Which teams?

RH: Oh! I can't tell you (laughs). I can't tell you that, but there are opportunities for me... but I'm waiting for the right situation. Like my agent told me, I'm in the situation where I can actually pick where I want to go.

Early in the season you were reportedly on the Timberwolves' radar. Was that true?

RH: Yeah, it's true (laughs).

Have you thought about playing in China or Europe?

RH: I don't really think it's all about the money. At this stage is about if I still got gas on the tank or I can still get the opportunity to compete at high level. I still love the game and for me that's the big thing. When I was a kid I always said, 'Hey, I want to play in the NBA for as many years as I can and then play in Europe when I'm done.' That was always a dream of mine. And now it's here, but I don't know what decision I will make at this point.
Hamilton was cut by the Chicago Bulls last summer and sat out the entire 2013-2014 season. He said that he considered retirement and enjoyed being around his family and letting his body heal, but he missed the locker room and competing in the playoffs.
At 36 years old, it's hard to know how much the swingman still has to offer on the court. He was hurt for much of his last season in Chicago, averaging 9.8 points on 43-percent shooting in 50 games. He only made 31 percent of his threes that year, a number that would have to rise if he was to see significant playing time anywhere.
It's rare for veterans to come back from a year off, as noted by Dan Feldman of ProBasketballTalk, but Hamilton has seen it done. He played with Michael Jordan on the Washington Wizards, and his ex-Detroit Pistons teammate Rasheed Wallace did it with the New York Knicks a couple of years ago.
Smith is upping the ante on ugly Christmas sweaters this year

SportsLine simulated Monday's Clippers-Raptors game 10,000 times, with some surprising res...

SportsLine simulated Monday's Pelicans vs. Rockets game 10,000 times, with some surprising...
The Raptors will try to continue their run of dominance.

The Rockets are still the NBA's hottest team, but don't sleep on the Spurs now that Leonard...

Kevin Garnett has no interest in working with Glen Taylor, but he'd gladly buy the Timberwolves...