Rockets forward Terrence Jones arrested on harassment charge
The police in Portland say Rockets forward Terrence Jones was arrested for stomping on the leg of a homeless man who was sleeping.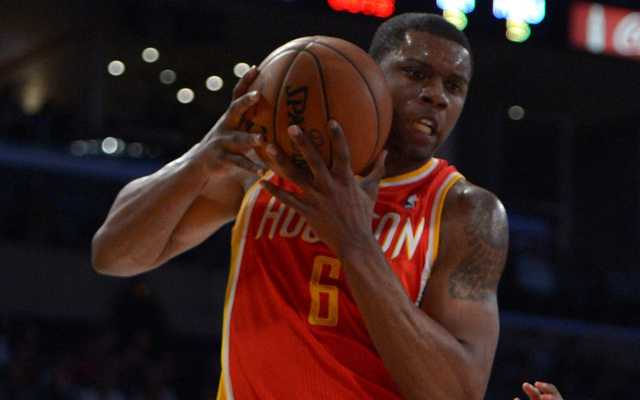 KATU in Portland reports that Rockets forward Terrence Jones was arrested in Portland for an alleged attack on a homeless person. 
BREAKING: NBA star Terrence Jones arrested in Portland. @PortlandPolice say he stomped on a sleeping homless man's leg. Story soon.

— KATU News (@KATUNews) July 31, 2013
A Multnomah county public record confirms the arrest and states that Jones was released on his own recognizance early Wednesday morning. The record states he was charged with a Class B misdemeanor of harassment. 
Jones, a rookie last season, averaged five points and three rebounds for Houston.
Larry Hartstein is on quite a run in picks involving the Suns and the Trail Blazers

Rodman's agent says he is urging the ex-NBA star to check into rehab

The players and referees are working to fix a relationship that has recently been deterior...
The locker room heist is going to lead to plenty of fines and maybe some suspensions from the...

Larry Hartstein has his finger on the pulse of Boston basketball and locked in a pick for...

The always consistent Spurs take on the rebuilding Lakers in a national TV contest.