Sacramento Kings release design plans for $448 million arena project
New arena to feature advancements in design and amenities.
The Sacramento Kings released designs Tuesday for their proposed new arena. The proposed $448 million plan was a huge part of what led the league to reject the proposal for a sale to a Seattle-led group that would have moved the team last spring. But there are still hurdles to the proposed deal in Sacramento. From the Sacramento Bee: 
The team and the city face a potential legal obstacle, however.

A group opposed to the city's planned $258 million arena subsidy says it may file a lawsuit this week to continue its efforts to force a public vote in June on the financing plan. That group submitted enough signatures on a petition to qualify for the June ballot, but City Clerk Shirley Concolino threw the petitions out last week, saying they contained legal errors.

With a potential ballot fight looming over the project, union officials and building contractors held a press conference Monday to call attention to the thousands of construction jobs it would create. But John Cooper of the Associated General Contractors, which represents union and nonunion builders, said he'd withdraw his support if nonunion contractors aren't allowed to bid on the ancillary development surrounding the arena. The Kings have already pledged to use union contractors on the arena itself. Asked about that, team president Granger said "it's way too early for us to speculate" on whether the ancillary development will use strictly union labor.

Kings officials said they still have several months of work to do on the arena's interior design. That includes consulting with sound engineers on acoustics and with ticket holders on how to best configure and furnish the arena's planned 28 luxury suites. Granger said the team also intends to build 50 smaller suites, called "lofts," that would be more intimate, like a living room, and targeted to smaller companies as potential buyers.
via Sacramento Kings unveil final arena drawings - Arena Issue - The Sacramento Bee.
Here are some designs, courtesy of the Kings: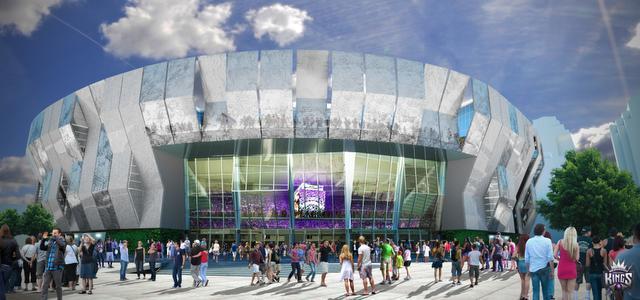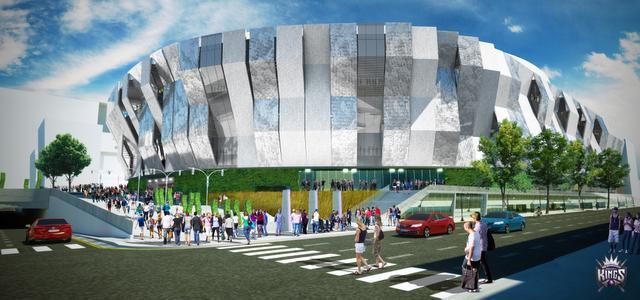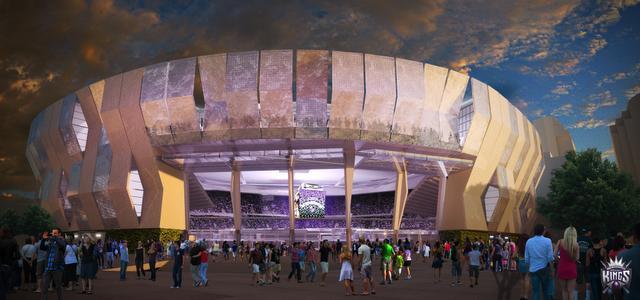 A look at who came out ahead after Tuesday's megadeal swaps the point guards on the East's...

How the addition of IT changes the Cavs and where they go this summer depending on LeBron's...

Ainge said that he expects the start of Thomas' season to be delayed, but he'll be 'fine'...
The NBA MVP odds have shifted quite a bit following the blockbuster Kyrie Irving - Isaiah Thomas...

It's debatable whether Boston gets better right away with Irving, but the future is definitely...

Kyrie Irving was set to grace the cover of this year's video game in a Cavs jersey -- whoo...