Shaun Livingston reaches agreement on three-year deal with Warriors
Former Net set to make $16 million over three years through Mid-Level Exception with Golden State.
More Offseason Analysis: Updating Free Agency news | Top 40 free agents
CBSSports.com's Ken Berger confirms reports from ESPN, Yahoo, and USA Today that the Golden State Warriors have reached an agreement with free agent point guard Shaun Livingston. The deal is for a reported three-years, $16 million with a partial guarantee in the third year. To sign Livingston, the Warriors used the full Mid-Level Exception available to them. 
It's tremendous value for the Warriors, who addressed a key need at backup point guard and also provided themselves with an insurance policy in the unlikely event that they trade Klay Thompson (conceivably in a Kevin Love deal, or otherwise). Livingston turns just 29 next season, and averaged 8.3 points and 3.2 assists per game for the Nets shooting 48 percent from the field. He's the rare Warriors guard who doesn't shoot well from the perimeter, but they needed a floor general and perimeter defender more than another shooter anyway. 
The departure of Jordan Crawford paved the way for Livingston's addition. The Nets will miss what Livingston brought last season, as the veteran guard started several games in place of Deron Williams last year. Livingston's career was nearly cut short by a severe knee injury early on with the Clippers, but he battled to not only return as a rotation player, but a quality defender with a strong post game and good instincts. This makes the Warriors better.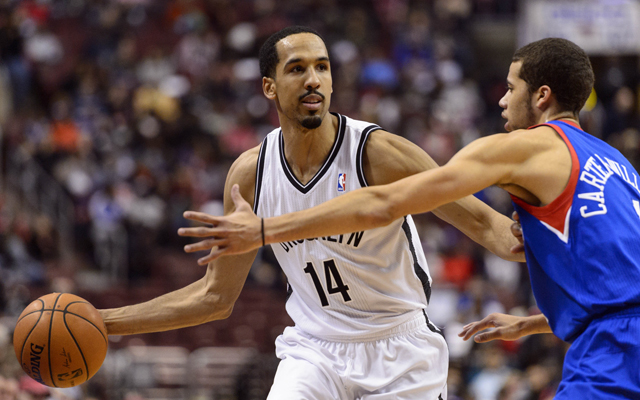 The Cavaliers are ready to reset everything if they have to. Their interest in Lou Williams...

It sounds like the Cavaliers are going to be active before the NBA trade deadline on Feb....

We've got all the scores, highlights and news for Friday night
George Hill, who is unhappy in Sacramento, could be a solution to Cleveland's backcourt si...

Shaquille O'Neal and Sir Charles cruise to an easy victory over some hot peppers

If Charlotte indeed moves its star guard, there's going to be more people impacted than just...