Silver: Sterling ownership transfer may not be resolved by start of season
Commissioner admits situation could drag on due to court process as former Clippers owner contests sale of team to Steve Ballmer by his wife.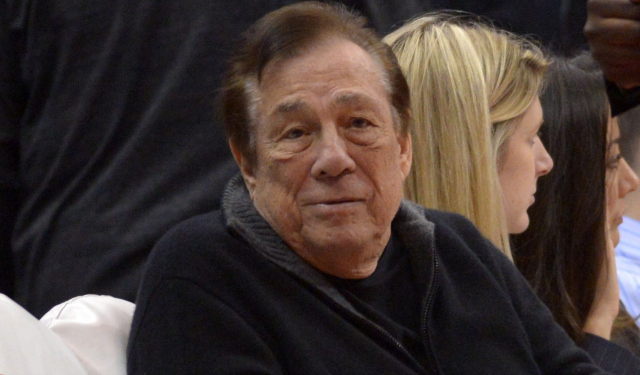 More: Sterling banned for life | Latest updates | NBA news
Adam Silver admitted Wednesday following the NBA's Board of Governors meeting that transfer of ownership of the Los Angeles Clippers from Donald Sterling may not be complete by the start of the regular season in late October due to the courts process, but made it clear one way or another Sterling is gone. 
"You know, I'm not sure (about the timing of the transfer)," Silver said, "only because we're not actually a party to those proceedings, and while I'm following the litigation and we have a lawyer in the courtroom who's giving us regular reports on it, they're in recess right now. At least based on my understanding of how it has proceeded, certainly Shelly, it appears that she's done all the right things as set out in their trust agreement.
"I'll only say that if for whatever reason the judge ultimately doesn't decide in favor of Shelly, we'll reactivate our proceedings to terminate the franchise. I think there was never a question about that. We had scheduled a date, Shelly Sterling came forward and said you don't need to terminate the franchise, I'm going to sell it, and she sold it, and now we're in essence on hold since that sale is being challenged by her husband as to whether she has the right, and if the court finds in her favor the sale will move forward, and if not, we will move forward with our own proceedings.

"As to the precise timing, my sense from listening to what the judge and reading what the judge has said is that once he reconvenes the hearing he will decide relatively quickly. Sounds like he's being very complete. He's allowing in a lot of testimony. He's allowing all the lawyers to say their peace, and I think then he'll be prepared to rule."
Silver did say that the NBA has yet to approve the sale of the team to Steve Ballmer, due to the uncertainy surrounding the sale. Esentially, they can't approve the sale of the team based on an agreement that's still in contention. 
The case took a turn for the ugly when Sterling testified last week. 
The reality is that Sterling is gone, one way or another, it's just a question of how long it will take the courts to render an opinion. If they rule in favor of Donald vs. his wife, the league will move to terminate his ownership. Sterling will inevitably sue in that instance, but he can only sue for damages, not to retain ownership according to NBA bylaws. 
Sterling will drag this out as long as he can, but the league established the legal higher ground early. Now they're just waiting to see how the chaos down below shakes out. 
Veteran forward signed a one-year deal with the Knicks in offseason

Knicks forward had his truck stolen out of his driveway

The Celtics will send No. 34 to the rafters in Boston when they take on his old rival
It's never too early to look at June's NBA Draft

Cousins uses some colorful language to get his point across

The awards are voted on by peers in the NBA and adds to Russ' league MVP award he won this...