Sixers trade Evan Turner, Lavoy Allen for Danny Granger
Philadelphia adds bigger expiring in exchange for talented wing and big man.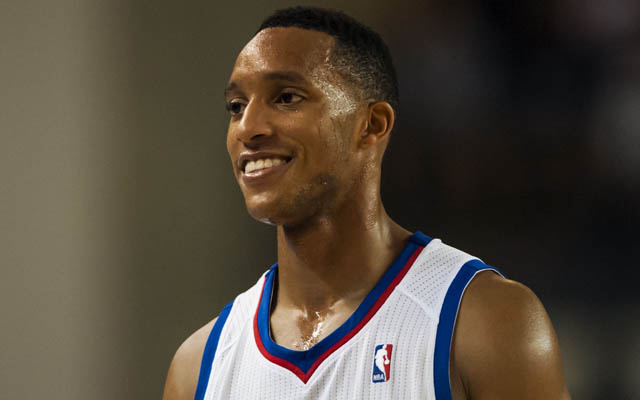 Ken Berger of CBSSports.com confirmed and the Pacers later announced an after-the-deadline shocker as the Philadelphia 76ers have reportedly traded Evan Turner and Lavoy Allen to the Pacers for Danny Granger. The Pacers had struggled to find any takers for Granger, on a $14 million expiring contract and left a shell of his former self by injuries. Meanwhile, the Sixers moved both Turner and Spencer Hawes, two of their three best players and veterans. 
Thaddeus Young remains inexplicably trapped in tanking hell. 
ESPN reports that the Sixers also picked up a future 2nd rounder from Indiana. 
Turner gives the Pacers another offensive weapon behind Lance Stephenson who can play multiple possessions. He can shoot from the outside, has good length to defend, and is a high character guy. Allen gives them another big they can use to foul LeBron James in the inevitable Eastern Conference Finals. 
We'll see if the Sixers keep Granger or buy him out. 
Turner is set to also be a free agent this summer, as is Lance Stephenson. Adding Turner may provide insurance if Stephenson gets a ridiculous offer from someone on the market. 
The Warriors rookie threw down an off-the-backboard dunk while up 25 late in the fourth qu...

The third member of the club might come as a surprise

LaVar said Lonzo won't lose again this week, and Marcin Gortat found that pretty funny
Eric Bledsoe is going to be traded at some point and these tweets will explain how it got...

Curry's outburst will cost him some money, but he won't miss any games

A look at the ups and downs for various suitors as Bledsoe has left the team.