Sources: Confident Rockets make Asik, Lin available in trades
The Rockets have called several teams and made Omer Asik and Jeremy Lin available in potential trades, league sources told CBSSports.com.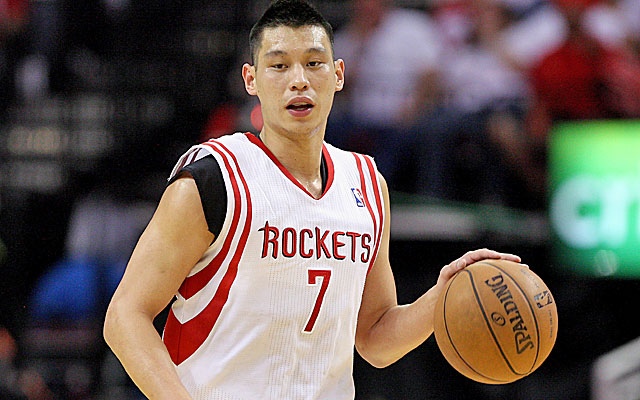 Emboldened by their pursuit of free agent Dwight Howard, the Rockets have called several teams and made Omer Asik and Jeremy Lin available in potential trades, league sources told CBSSports.com.
Houston has secured the first meeting with Howard shortly after the NBA's free-agent negotiating period begins at 12:01 a.m. ET Monday. A contingent led by GM Daryl Morey and former Rocket Hakeem Olajuwon is scheduled to meet with Howard in Los Angeles. The Mavericks, Hawks and Warriors also have meetings scheduled with Howard, and the Lakers will get to make the final pitch on Tuesday, sources said.
The Rockets are oozing with confidence that they will lure Howard from the Lakers, and are making contingency plans to construct the team around him.
"They already have him, if you talk to them," one league source said.
If the Rockets land Howard, Asik would become expendable. One potential destination that rival executives have identified is Philadelphia, where former Rockets executive Sam Hinkie is the Sixers' new general manager.
Hinkie was part of the Houston front office that scored both Asik and Lin with backloaded offer sheets as restricted free agents last summer. If the Knicks (Lin) and Bulls (Asik) had chosen to match the respective offer sheets, they would've had to structure their deals with $15 million "balloon" payments in the third year. But the Rockets only needed to account for the average of the three-year, $25.1 million deals -- $8.375 million per year, a manageable number for a starting center and point guard, respectively.
Rival teams say the Rockets are making Lin available, as well, though they'd have to get a starting point guard in return. As part of their cap-clearing maneuvers to land Howard, Houston waived Aaron Brooks and Carlos Delfino on Sunday. The Rockets are off the hook for Delfino's $3 million salary, which was non-guaranteed.
Teams believe the Rockets will move both Asik and Lin if they close the deal with Howard this week. Lin, whose acquisition last summer was heralded as a coup, was not invited to Houston's pitch meeting with Howard, sources said. 
The final order of business to clear cap room for Howard -- whose signing, if he agrees to go to Houston, wouldn't be official until July 10 -- was accomplished Sunday when the Rockets agreed to trade Thomas Robinson to Portland. Houston will get two future second-round picks and the rights to Kostas Papanikolaou and Marko Todorovic, league sources confirmed.
The deal, which sheds Robinson's $6.9 million guaranteed over the next two seasons, can't be made official until July 10, but it clears the final cap room needed to offer Howard a four-year max deal.
We've got all the scores, highlights and news from all of Sunday's games

The Rockets beat the Warriors 116-108 on Saturday night

The Cavaliers gave up 148 points in their loss Saturday afternoon to the Thunder
Blatt made the comment before coaching in the All-Star Game in Turkey

Is this rock bottom for the Cavaliers because it sure feels like it is

Wade, as he's done so many times in his career, threw it up to LeBron for the thunderous f...