Stephen Curry motivated to top Michael Jordan as greatest of all time
Warriors guard isn't backing down from the challenge of wanting to overtake Michael Jordan as the greatest of all time.
In an expansive interview with ESPN the Magazine, Golden State Warriors guard Stephen Curry says that he's very much embracing the challenge of trying to become the Greatest of All Time, better even than Michael Jordan:
Is going down as the GOAT in your mind's eye, or do you just go in conceding that title due to the presence of one Michael Jordan?
It's a high mountain to climb, but I'm pretty motivated to take on the challenge. Whatever that means, however you got on that mountain, why not try to climb it? And do it in your own way.
So you are trying to top MJ as the greatest of all time?
Yeah. Why else would I be playing? You want to be the best you can be. And if the best you can be is better than him, then why not? That's good motivation.
Source: Stephen Curry on small ball, MJ and gunning for the record books. 
It sounds crazy, just the idea of it. But how much of that is based on the idea of Michael Jordan, not the reality? Here's the reality: 
That's Jordan's first title season. This is Curry's second, but he's absolutely smashing through everything in front of him. Look at some of these numbers:
Yes, it's been 22 games, but none of this seems like it's unsustainable. None of it feels like Curry playing over his ceiling. It feels like this is just what he's done. The Warriors are undefeated, nearly untouchable, going for their repeat title, and their core is entirely young. It is premature, but not crazy, to look at them and suggest they can win four to five titles over the next, well, four to five years.
If Curry keeps this up? If he revolutionizes the game with his off-the-dribble shooting from 35 feet? If he keeps changing the way the entire league, the entire world plays basketball, if he inspires a legion of kids to try (and fail) to shoot like him, and he wins a comparable number of titles in the same dominant way? Why can't Curry make a run at it?
It's an idea that seemed hilarious, preposterous, ridiculous two years ago, but now, if you don't think this is on pace to become a very serious debate at the rate the Warriors are going, you're simply not paying enough attention.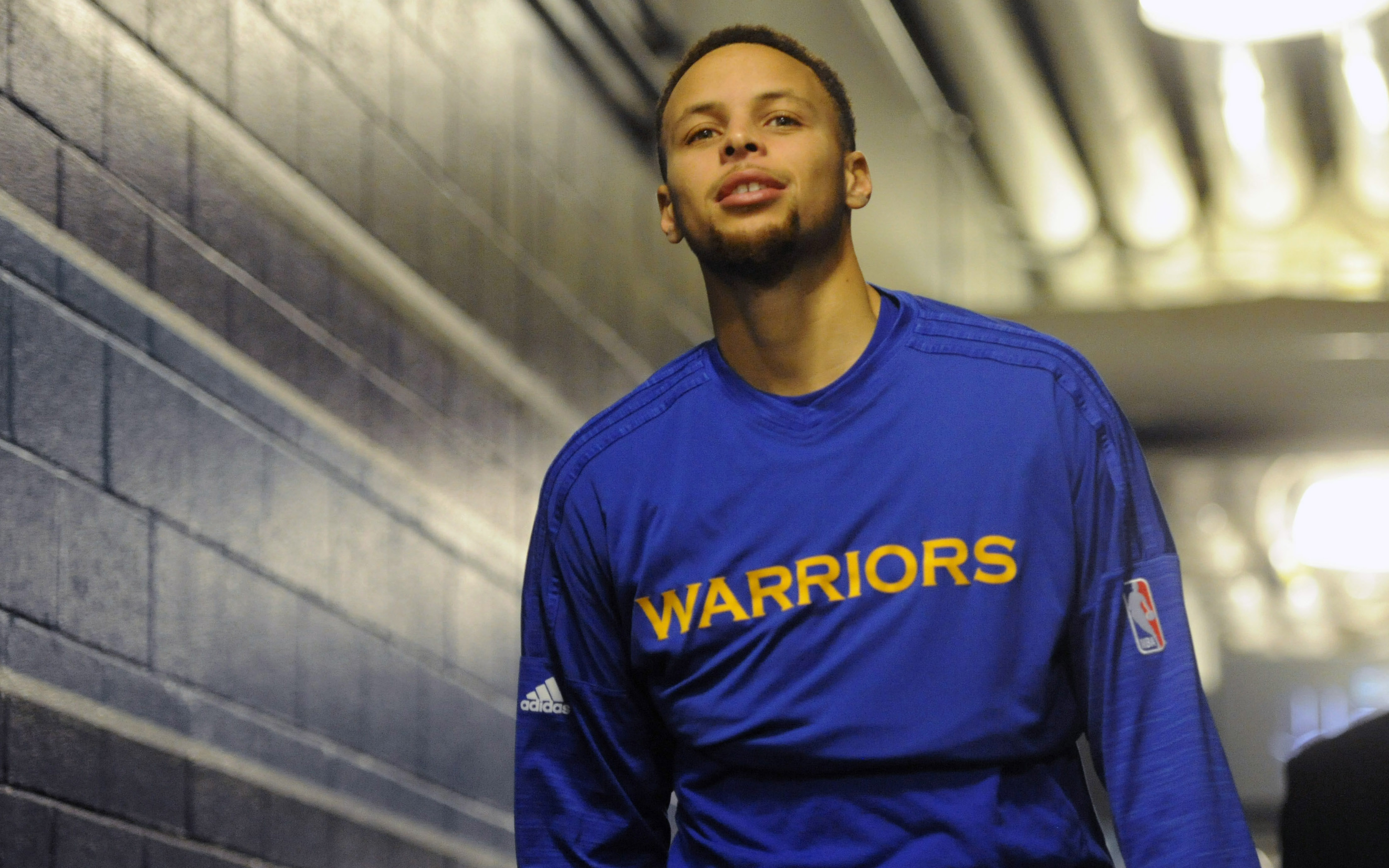 CBS Sports HQ Daily Newsletter
Get the best highlights and stories - yeah, just the good stuff handpicked by our team to start your day.
Please check the opt-in box to acknowledge that you would like to subscribe.
Thanks for signing up!
Keep an eye on your inbox for the latest sports news.
Sorry!
There was an error processing your subscription.
The new Laker recalls his most infamous moment with LeBron, who will play with him in 2018

The WNBA Playoffs begin Tuesday night with two single-elimination first-round games

Love says he thought he was dying during a game in November, and was hospitalized with high...
Apparently you can really buy and sell anything on eBay

The WNBA Playoffs begin Tuesday night with the single-elimination first round matchups

This might be the most J.R. Smith thing yet