Steve Nash is still saying he wants to play next season
Steve Nash says he wants to play next season, even though his career appears to be near over.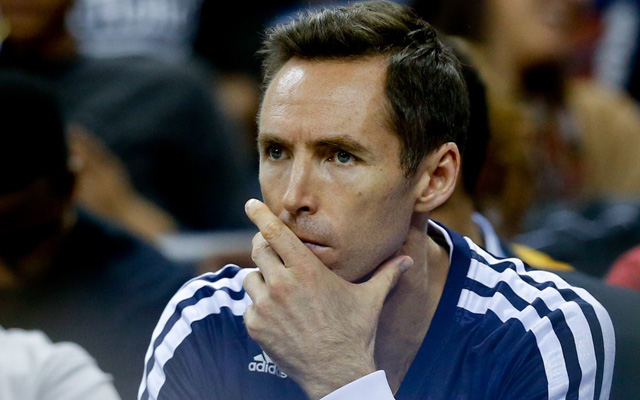 Steve Nash very well may be done for the rest of the season.
But is he done for the rest of his career? 
"I want to come back for sure," Nash told reporters on Monday. 
Nash is 40, and has only appeared in 10 games this season because of a number of injuries. But he's maintained that he wants to play next season. Maybe because the Lakers owe him $9.7 million. 
There has been talk about the Lakers using the "stretch provision" on Nash's contract, which essentially allows them to waive him and then stretch his $9.7 million out on their cap over a number of years. But if he's planning on playing next season, the Lakers might as well keep him and see if they could get something in return for his expiring contract. 
Nash doesn't want it to end like this. Beat up, banged up and in pain while struggling to make it through 25 minutes on the floor. He's desperate to get healthy, but at 40, that's not very easy to do.
The lack of urgency from the front office has some players doubting their chances of reaching...

Who can convince LeBron James to stay in Cleveland? What can the front office get for the Brooklyn...

Mike D'Antoni and Blake Griffin's altercation turned out to be the tip of the iceberg for a...
The former Clipper apparently had some tricks up his sleeve after a chippy game

The Rockets were apparently looking for Austin Rivers and Blake Griffin after a chippy gam...

If they don't meet in the Finals again, let's appreciate every one of the 27 matchups since...