Suns and Mercury release statement against controversial bill
Phoenix basketball squads release carefully worded statement in opposition to SB1062.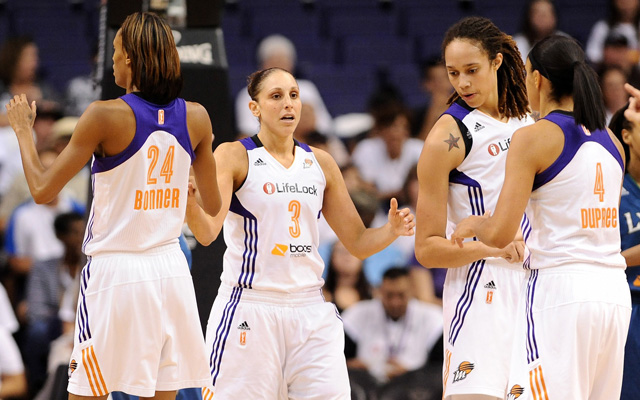 Last week the Arizona state legislature passed a bill that would allow business to refuse service to gay individuals based on religious beliefs. SB1062 has faced significant opposition from several public groups, and on Tuesday, the Phoenix Suns and Mercury added themselves to the list. Via the Mercury Twitter account: 
The Phoenix Suns and Phoenix Mercury issue the following statement regarding Arizona Senate Bill 1062: "Sports has the unique power to unite, to bring together a community without regard to individual differences. The Phoenix Suns & Phoenix Mercury are proud members of this community, and we embrace fans, families and businesses of every stripe. We are steadfastly committed to the principles of inclusivity and acceptance, and cannot support anything that is not in line with that philosophy."
This isn't the first time the Suns have made a political stand in reaction to the social issues surrounding a law. A controversial immigration law prompted the Suns to wear their "Los Suns" jerseys in the playoffs several years ago. 
The Phoenix City council voted 8-1 to call for a veto from Republican Governor Jan Brewer. Brewer has until Saturday at 11:59 p.m. to veto the bill. 
There's a growing concern the bill could cause complications with Arizona's hosting of the Super Bowl next year. 
Markieff Morris was already in line to miss the start of camp due to a pending assault cas...

The 76ers should hopefully get a lot of play out of their young guys this season

Okafor's been on and off the trade block for over a year and doesn't seem to be in Philly's...
Fisher is the fourth NBA player to compete for the Mirror Ball trophy on the show

Barkley commends the NBA, sarcastically, for extending the season and reducing back-to-back...

Enes Kanter isn't seeing much comedy in the Kevin Durant social media situation