Suns and Mercury release statement against controversial bill
Phoenix basketball squads release carefully worded statement in opposition to SB1062.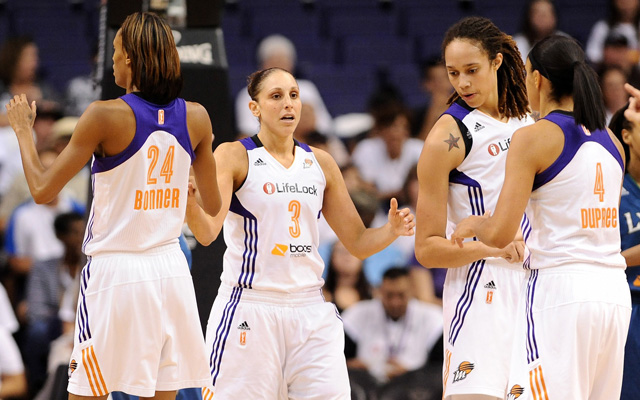 Last week the Arizona state legislature passed a bill that would allow business to refuse service to gay individuals based on religious beliefs. SB1062 has faced significant opposition from several public groups, and on Tuesday, the Phoenix Suns and Mercury added themselves to the list. Via the Mercury Twitter account: 
The Phoenix Suns and Phoenix Mercury issue the following statement regarding Arizona Senate Bill 1062: "Sports has the unique power to unite, to bring together a community without regard to individual differences. The Phoenix Suns & Phoenix Mercury are proud members of this community, and we embrace fans, families and businesses of every stripe. We are steadfastly committed to the principles of inclusivity and acceptance, and cannot support anything that is not in line with that philosophy."
This isn't the first time the Suns have made a political stand in reaction to the social issues surrounding a law. A controversial immigration law prompted the Suns to wear their "Los Suns" jerseys in the playoffs several years ago. 
The Phoenix City council voted 8-1 to call for a veto from Republican Governor Jan Brewer. Brewer has until Saturday at 11:59 p.m. to veto the bill. 
There's a growing concern the bill could cause complications with Arizona's hosting of the Super Bowl next year. 
Is this rock bottom for the Cavaliers because it sure feels like it is

Wade, as he's done so many times in his career, threw it up to LeBron for the thunderous f...

The Warriors coach added there should be no shame in being picked last since everyone's an...
We've got all the scores, highlights and news from all of Saturday's games

The two teams have reportedly not had any substantial discussions to this point

Oladipo may be getting most of the shine, but this second-year big man has been phenomenal...