Suns fail to reach extension deal with Eric Bledsoe
Phoenix point guard will be a restricted free agent this summer.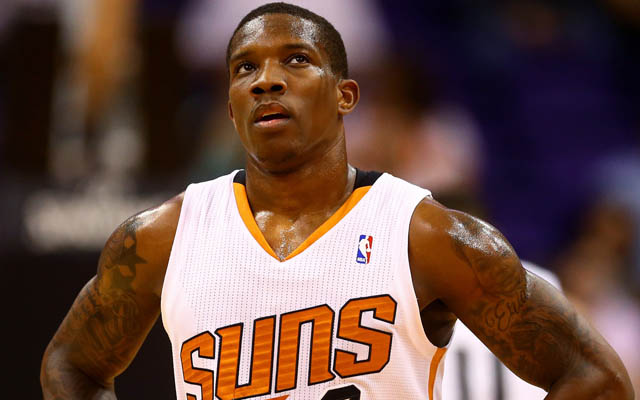 The Phoenix Suns failed to come to an agreement on an extension with point guard Eric Bledsoe Thursday night, meaning the young point guard they acquired last offseason will become a restricted free agent this summer. 
"There is no rookie extension with Eric but that doesn't in any way suggest that we are not excited that Eric is a Sun and we look forward to Eric being a Suns for a long time," said Suns President of Basketball Operations Lon Babby, who has been engaged in extension talks over the past month with Mark Termini, the former agent who works as a negotiator for Bledsoe's agent, Rich Paul.

"It's a hard thing to do. We had numerous conversations over the past few weeks. We had a good, professional exchange of ideas."

Babby said the franchise's research showed that only three players — Al Jefferson, Caron Butler and James Harden — agreed to an extension in the past decade before playing for a team that had just traded for them.

"Both sides are trying to make projections on what Eric's performance and new role are going to be," Babby said Thursday night. "Those projections are not necessarily precise and, from the Suns' perspective, it needs to be considered from the context that Eric will be a restricted free agent in the summer, which gives us matching rights. In the end, it seemed prudent to wait until July. In the meantime, we will be rooting for Eric to have a great season."
via No contract extension for the Phoenix Suns' Eric Bledsoe.
There was basically no upside to the Suns extending Bledsoe. Either he takes off and has a monster season, making an extension a no-brainer, or he struggles and lowers his value below what he'll likely get now. 
Testing the market was the only really prudent thing for the Suns to do here. Bledsoe did get off to a great start with the Suns in their win over the Blazers Wednesday, and played well next to fellow PG Goran Dragic. If Bledsoe has a "contract year" it'll work out the best for all sides. The Suns want to pay him, they just don't want to overpay him, and without seeing him in a system as the primary playmaker, there was no way to get accurate value. 
Fredette's shoe is with the Chinese brand 361

There's been some weird things happening with Durant's social media accounts

Minnesota's first practice is set for this weekend
Dragic and Doncic lead Slovenia to their first EuroBasket title on Sunday

Curry was in London for the big Chelsea-Arsenal match on Sunday

The league also appears to be moving in a more technology-driven approach