Suns work out McLemore, Oladipo, Zeller, Muhammad
The Phoenix Suns worked out Ben McLemore, Victor Oladipo, Cody Zeller and Shabazz Muhammad among others Wednesday.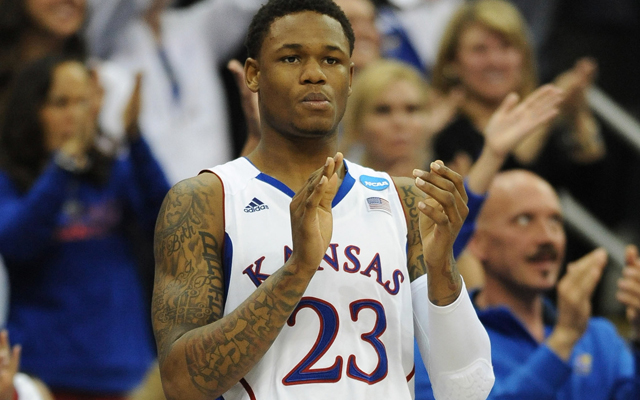 The Suns have the No. 5 pick in this month's draft and are exploring the top prospects in the draft. Kansas G Ben McLemore had an individual workout on Wednesday, and the Suns had a group session featuring, among others, Victor Oladipo, Cody Zeller, Shabazz Muhammad and Rudy Gobert. 
The Suns are starting over, again, with new GM Ryan McDonough, and with how liquid this draft has become (Muhammad for instance is sliding into the teens in some mocks), they have their options. If McLemore slides, he could provide the Suns the primary scorer they've been looking for. Depth down low is still a priority, especially given Marcin Gortat's unhappiness in recent months, and Zeller would be a fit there, though No. 5 is awfully high for him at this point.
Muhammad is another one that would be a reach, but Gobert has moved up consistently. 
McLemore is widely considered one of the top two prospects, but he slid to No. 4 in Gary Parrish's most recent mock draft. Drafting him would allow the team to move Jared Dudley and keep the Suns from a possible logjam at point guard that they would have if they were to draft, say, Trey Burke out of Michigan.
San Antonio's track record speaks for itself, but they've made a few puzzling moves this o...

The Kings top pick thinks your burgers are trash, California

Popovich added that Trump is 'unfit intellectually, emotionally, and psychologically' to be...
Larry Hartstein turned in a massive profit to close last season and locked in a pick for R...

Too many stars and not enough spots on the upcoming season's All-NBA teams

It appears Philadelphia will continue to be extremely cautious with its potential franchise...