The NBA postseason is just around the corner, and while that means both high drama and high stakes for those in the playoff race, it also means a lot of teams are looking to next year and specifically the draft. With that comes the importance of the NBA's draft lottery, with two top prospects in Ben Simmons and Brandon Ingram, a slew of high-upside guys in the top 10 and a lot of question marks outside of that. 
The lottery always holds teams' fates in its hands, but this year it has a lot of ramifications for the teams that are invested in them. However, all is not as it seems as some teams are in better positions than you'd think, even if the lotto gods aren't kind to them. 
Here's a look at the importance of the NBA draft lottery for the significant teams in this year's tank war. Thanks to Tankathon.com for its helpful information. Bear in mind with three weeks to go, there's a lot of movement possible for many of the teams in the middle, but this also shows you whether they need to tank harder or not.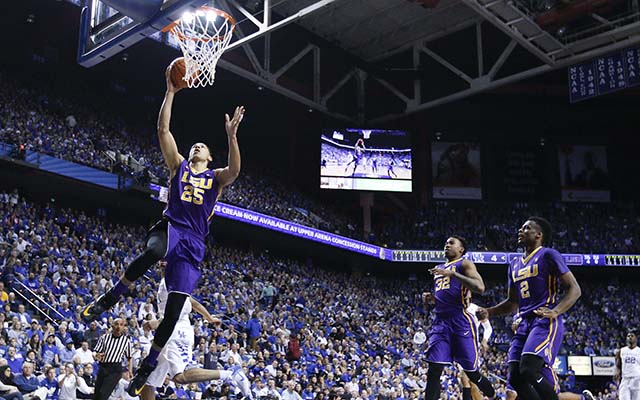 The Sixers have put on what may be their finest tank job yet, and that is saying something. Philly's up seven games in the loss column for the No. 1 pick over the Lakers. Think about how bad the Lakers have been this year, then realize that the Sixers have been seven losses worse. 
This summer, and specifically this draft, is monstrous for the Sixers. It could be the one that brings them the elite superstar they can build around for years to come, to give them their guy, and that could fundamentally change the course of their franchise. That in turn could validate everything Sam Hinkie has done, even after the intercedence of Jerry Colangelo this year. 
Unfortunately, that's the same thing we've said for years. The Sixers are going to get a top-3 pick. They have a 64 percent chance of landing in the top three. But they only have a 25 percent chance of landing the top pick. This is the hidden part of the argument no one really discusses in the tanking debate. Losing the most games rarely actually gets you what you tried to accomplish. 
On top of that, there are two big factors in this draft. First, it's shallow and not very good, with a steep drop-off from the top two picks (most likely Ben Simmons and Brandon Ingram) and the rest. Second, those two aren't necessarily considered superstar, franchise-foundational level guys. The potential is there with both, sure, but there's just as much of a chance that they only wind up as "good." Think about what happened to the Magic, when they landed the two spot in the 2013 draft, one of the worst drafts in recent history. They got Victor Oladipo, and that was only because Cleveland took Anthony Bennett. 
You can talk yourself through all these scenarios, but the issue is when you put them all together. The Sixers have to land the 1-in-4 chance they have of getting the top pick, then snag the best player available between Simmons and Ingram (presumably), then hope those guys turn out to be the franchise star they need, and then after all that they have to hope the rest of their crew including Joel Embiid and Jahlil Okafor get healthy. 
Rebuilding through the draft has always been considered to be the best possible way to get your franchise aligned toward a championship. Unfortunately, that only works if every single thing doesn't go wrong in succession, as it has so often for the Sixers. 
Best-case scenario: They only get jumped by one spot, removing the painful decision between Ingram and Simmons, furthering their ability to at least say that their struggles are the result of torturous turns of fate and not an inability to correctly evaluate talent. 
Worst-case scenario: They get jumped thrice and wind up in the four spot, Kris Dunn is already off the board, and they're forced to take Dragan Bender ... their fourth big in a row. 
Since the Dallas Mavericks swept L.A. in 2011, the Lakers have gone 149-234. It is staggering to see the Lakers 85 games under .500 over five seasons. The good news is, they did a great job of being as terrible as they needed to be this year. The Philadelphia 76ers own the Lakers' first-round pick if it falls outside the top-three this year. That pick was sent to the Suns in the Steve Nash deal, and the Suns dealt it in the Brandon Knight swap last year -- a deal that did not turn out great for the Suns. It's top three protected in 2017 as well, so the Sixers are probably going to get it at some point, but for a Lakers team still trying to get as much talent as possible, it's still good that they're in all likelihood going to keep it. 
The Lakers have a 55.8 percent chance at a top-3 pick, and a 19.9 percent chance of the top pick if they remain in the No. 2 slot. They have a five-game lead over Boston (via Brooklyn) for that 2-spot. They can survive getting jumped once and just have to avoid two teams jumping over them. The odds of that happening are 44.2 percent, which isn't high ... but it's at least fairly close. 
Here's the nice thing about this: Let's say that disaster strikes and the Lakers do wind up getting jumped by two teams. They lose the pick and keep their 2017 pick. Given how weak this draft is, that's not the worst situation imaginable. D'Angelo Russell, after he dug his way out of Byron Scott's doghouse like it was Shawshank, looks like the franchise star they wanted. They have Julius Randle, and they can match any offer for Jordan Clarkson. 
(Note: Expect teams to go in, wallets blazing, for Clarkson in the first few days of free agency. If the Lakers get stuck in "we need to wait and see what KD does" mode, that could put them in a bind if a team puts a monster offer sheet on the table for Clarkson.)
So they can skip this year and still be totally fine. Keep the pick, great, it's going to be a good one. Lose the pick, fine, they can keep their pick in a good draft next year. 
The Lakers are still a mess and need a lot of help, but it's not a total disaster if they lose the pick. 
Best-case scenario: They land the No. 1 seed, draft Ben Simmons who has the kind of star power their market demands and form a new Big 3 with Randle and Russell. 
Worst-case scenario: There's not really one, as outlined above, but I guess it's landing No. 3 this year -- having to choose between Dragan Bender, Jaylen Brown, and Kris Dunn when they already have Clarkson and Russell, and then losing a good pick next year to Orlando. 
Poor, poor, poor, poor, poor, poor Brooklyn. The Celtics have a 46.9 percent chance at a top-3 pick, thanks to the Kevin Garnett/Paul Pierce trade. Just under a coin flip and a 15.6 percent chance of landing No. 1. 
Is it weird to say Boston's in a worse spot, draft wise, than the Lakers? Because they kind of are. They need a star, desperately, but they're already so good, drafting one won't really line up with their timeline, as young as they still are. They're young, but not puppy young. So even if Ben Simmons is LeBron-lite or Brandon Ingram is a top-level scoring threat, they won't be ready until this core of the Celtics has already transitioned out. 
Which is what makes a trade so likely. The Celtics have proven this year that they can get a top-five playoff seed (at worst) and that they're actually a good team. If this pick was going to land in the eight spot or higher, they could just draft another talented player with upside, add him to the rest of the cadre of good players they have at multiple spots, clear out whoever they didn't think was as good as the rest and continue their search for a star. 
But because it's going to yield a high-upside player like Simmons, Ingram, Bender, Brown, Dunn or Murray, this pick has different market value. It's their best opportunity to swing for the fences and try and add the star power to make this team an actual contender. However, it takes two to tango and between Danny Ainge's reticence toward bringing DeMarcus Cousins' attitude into the locker room and the dearth of available star power elsewhere, there's not a natural fit. 
If they get Simmons or Ingram, it's not a bad thing -- those guys can help Boston win games. So can Dunn and Bender, or Ingram or Brown. It's just that they can't necessarily be the guy Boston really needs, which is a star who can join the team next season and have them primed to challenge for a Finals spot. It's not a bad spot to be in -- it's way better than where Brooklyn's at -- but Boston still has a pretty tough puzzle it needs to solve between now and July. 
Best-case scenario: They can trade the pick on draft night in a blockbuster deal no one sees coming. This is vague, because I have no clue which pick or what deal that would be, hence no one seeing it coming. 
Worst-case scenario: They fall to the five spot, and have to choose between Murray or Buddy Hield with all the talented guards they have, and Bender with all the good bigs they have. (Note: Any one of those guys could become the star they need, the draft is a crapshoot, but if we're talking likely outcomes, those guys aren't favorable in that department.) 
They have a 37.8 percent chance at a top-3 pick and an 11.9 percent chance at the No. 1 pick as it stands right now, but it should be noted they are tied with Brooklyn and that lotto order ties are broken not by anything record-related, but a coin flip. So the Suns could end up with Boston's chances very easily. 
Do the Suns need a top pick? Will that help? Will that change things? Their problems seem more internal, based on chemistry and injury issues. The one thing that's clear is that they have stars. Eric Bledsoe and Devin Booker have the model of true star players. (Sorry, Brandon Knight. This is awkward.) 
Anything the Suns land is gravy. They don't have to hit the jackpot and get Simmons, though he would be a really good fit there, and they're not "one guy away, either." They're just a bad team that needs some talent and will get it. 
Best-case scenario: They land No. 2 -- saving them the painful top decision -- and grab Brandon Ingram, AKA the anti-Markieff-Morris, which gives them a great scoring weapon on the wing to go with those great guards and the surprisingly-decent Alex Len. 
Worst-case scenario: They slip to five in the lotto standings (they only lead Minnesota by three games in the loss column), then get jumped twice and wind up having to decide who to gamble on, when the one they do need is a sure-fire rotation player. 
This is all gravy for Minnesota. They have reached "Hey we can just draft a decent rotation player to replace one of our veterans" level of the rebuild. They have the franchise star in Karl-Anthony Towns. They have the terrific No. 2 in Andrew Wiggins. Heck, even Zach LaVine is showing serious promise. They are in great position and have absolutely zero need of a top-3 pick.
But imagine if they get one. 
Good grief, the NBA better hope the Wolves don't win the lottery. 
Best-case scenario: Minnesota lands a top-3 pick, and adds either Simmons, a superfreak athlete and passer, or Ingram, a phenomenally well-rounded scorer and shooter which they need, to their arsenal. And then four years later (or whenever the Warriors are done with their dominance), the Wolves rampage over everything. 
Worst-case scenario: None.
Oh, Pellies. What a sad tale you wove this year. I don't know how to put what's at stake in the lottery for the Pelicans in perspective, because they have so many good things. Anthony Davishad a bad year. He did. He had a bad, no good, rotten year that has ended with him needing two surgeries. And in this bad year, he averaged 33.8 points, 11.4 rebounds and 2.9 blocks on 49 percent shooting per 100 possessions. That's phenomenal. That's how good he is. Oh, and he did it through a torn labrum.
The Pelicans have to improve at defense ... a rookie's not going to help with that. They have to reconfigure their roster and clear up their crowded backcourt ... a rookie's not going to help with that most likely. They have to find a better answer at small forward ... a rookie's not going to help with that. 
It's not that their landing the No. 1 or No. 2 pick wouldn't help, because it would. But there's not a transformative force in this year's draft that all of a sudden forms a twin towers with Davis, which would dramatically alter the course of franchise history. They'll get better with a pick, but if they miss out on a top-3 slot (21.5 percent chance), it's not going to hurt them that much either. 
Best-case scenario: Getting Simmons at No. 1 would obviously make for great storylines with the LSU connection and everything else, but Simmons struggled when he was on a bad team with his attitude. You don't want to project issues with him and Alvin Gentry going forward, but it's at least enough to pause. Meanwhile, I've been firmly on the "Anthony Davis has to play power forward because he gets injured if he plays center" platform for two years. However, given that he's mostly played power forward the past two years ... and still wound up injured, I'm no longer in that head space. 
So instead imagine a smallball lineup with the Pelicans landing the 2-spot and taking Ingram, putting his shooting and versatility at power forward next to Davis. Good grief. 
Also, landing No. 3 and taking Dragan Bender would be really interesting. 
Worst-case scenario: They slip all the way to the 11 spot (very possible) and wind up with a mediocre pick in a mediocre draft, trying to add a rookie to a team that will very much once again have expectations of a playoff spot next year. 
Here's me trying to figure out what a lottery pick, or really anything, ever, means for the Kings at this point: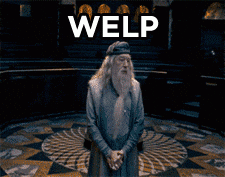 I mean, is getting a top-3 pick (15 percent chance) going to help? Sure. (Note: The Sixers have swap rights if the Kings do somehow jump them, because of, well, another in a long line of horrific Kings trades.) It could be very helpful if they wind up having to trade DeMarcus Cousins this summer after he threatens to burn the building down if they don't get him out of that circus. Likewise, adding a top-10 pick will help, because they need talent. They have some guys. Not a lot, but some, and adding another rotation player could be really good, plus there's the chance they could land a hidden star like Hield or Murray. 
On the other hand, even if they do get it, is that going to magically fix their problems with, let's see, an owner who can't stop meddling and seems to be squabbling with his minority ownership, a GM that reportedly needs help in understanding the CBA, the coach who has been nearly fired three times inside of a year of being on the job and a roster of bad defenders wrapped around the most incendiary personality on-court in the NBA right now? 
Best-case scenario: 
Worst-case scenario: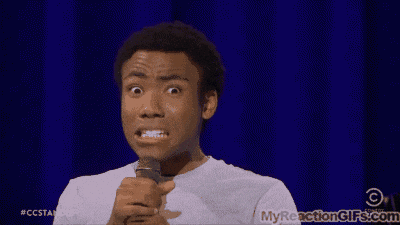 (via New York Knicks swap rights): The Nuggets were in great position a month ago. They were looking at a very good possibility of actually having somewhere along the lines of a 44 percent chance of landing a top-3 pick which they desperately need, between their own odds, and those of the Knicks. (The Nuggets get the better of the two picks thanks to swap rights from the Carmelo Anthony trade -- the gift that keeps on giving -- and Toronto gets the other pick thanks to the Andrea Bargnani trade. P.S. The Knicks are awful at trades.) 
Instead, the Nuggets have rattled off a number of wins over the last three weeks and now have just a 13.5 percent chance of a top-3 pick, and a 3.8 percent chance of the No. 1 pick. They believe this is good for helping instill a culture of winning, and getting the young guys success, and setting up the team headed into next year. 
In reality, this was a disaster. They needed to tank, and tank hard. And to be fair, Jameer Nelson, Danilo Gallinari and Wilson Chandler have been out with injuries. There wasn't much more the Nuggets could do outside of actually trying to lose that they could have done. The roster is too talented to be terrible. 
The problem is that they really need this draft to work out. This is their last chance of using the Knicks to come away with a real haul, and between two top-10 chances, you would hope for the possibility of landing a foundational player. Emmanuel Mudiay has shown All-Star potential, but there's a long way to go for him to be truly top-level elite. Nikola Jokic has a 22 PER and is really great. But they need an Ingram, Simmons or Dunn to add to the core. (Dunn would form a three-guard monster with Mudiay and Gary Harris, but it would work.) 
Unfortunately, the Knicks have found a few ways to win and the Nuggets have just been able to be bad enough to help. It's looking like a mediocre pick again for them. That could still yield a really good player (Jamal Murray or Henry Ellenson would be good fits), but they're going to have to basically cross their fingers and pin everything on Mudiay becoming a top-five player at his position, which coincidentally, is the toughest in the league. 
Best-case scenario: They magically land the 2-spot, take Ingram who checks every box they need with none of the concerns that come with Simmons (including the fact that pairing Simmons with Mudiay means two starters who can't shoot) and removes the pressure of choosing between the two. 
Worst-case scenario: They fall into the teens, and land a rotation player but no one of real impact. Additionally bad would be Houston and Portland making the playoffs while Memphis completely implodes and drops out, which would give them four picks in a bad draft. They have zero interest in that scenario. 
The Magic have a 6.1 percent chance of a top-3 pick right now, and it's hard to see them being bad enough to drop far enough to significantly help their cause. They have a pretty good team, a lot of cap space this summer they're planning on using and some young pieces already. They're not really in need of a huge hit in the lotto, but if they won, it would be nice. 
Best-case scenario: They add Ben Simmons and he and Aaron Gordon become the best dunking duo in the NBA, surpassing Andrew Wiggins and Zach LaVine. 
Worst-case scenario: They somehow take Skal Labissiere which creates all sorts of roster logjams. 
They should have made the playoffs this year but just lost the rope for too long. There's not a lot riding on this draft for them. 
Best-case scenario: They snake out the 1-pick with a 0.9 percent chance, and then trade that for a superstar point guard. Don't ask me how, this entire scenario is implausible. Just dream with me. 
Worst-case scenario: They snake out the 1-pick and have to either draft Simmons or Ingram, neither of which fit when they have Giannis Antetokounmpo and Jabari Parker. 
Houston, Chicago, and Washington all have very good chances of reaching the postseason and very little chance of landing a top-3 seed, so we'll cover them next time if their circumstances change.