Team USA basketball minicamp roster has been announced
Team USA basketball has to prepare for the future and it starts that with a minicamp this summer, inviting 27 young players into the program.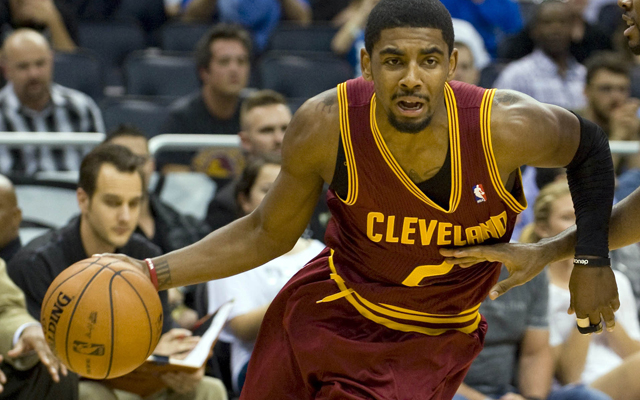 Team USA basketball is a serious organization when it comes to preserving the United States of America's dominance over the global basketball scene. It's unlikely you'll see many more haphazardly put together rosters like the one we saw in 2004 when a bunch of high-profile names were thrown together and expected to win Olympic gold medals because of the uniforms they were wearing. We're back to seeing more of a feeder system with young players being introduced into the program early and taught the exact way Team USA wants to play and be represented at international tournaments. 
With the World Championships a little over a year away, Team USA might not have the steady diet of superstars at its disposal like you see at the Olympics every four years. It's this potential absence of stars that will make the Team USA minicamp this summer so important for continuing the growth of the program. Team USA released a list of 27 young players who will be brought to the minicamp in 2013 with the possibility of playing for Team USA next summer in Spain.
The list of players (in alphabetical order):
Ryan Anderson  ( New Orleans Pelicans )
Harrison Barnes  ( Golden State Warriors )
Bradley Beal  ( Washington Wizards )
Mike Conley  ( Memphis Grizzlies )
DeMarcus Cousins  ( Sacramento Kings )
Anthony Davis  (New Orleans Pelicans)
DeMar DeRozan  ( Toronto Raptors )
Andre Drummond  ( Detroit Pistons )
Kenneth Faried  ( Denver Nuggets )
Derrick Favors  ( Utah Jazz )
Paul George  ( Indiana Pacers )
Taj Gibson  ( Chicago Bulls )
Gordon Hayward  (Utah Jazz)
Jrue Holiday  ( Philadelphia 76ers )
DeAndre Jordan  ( Los Angeles Clippers )
Ty Lawson  (Denver Nuggets)
Kawhi Leonard  ( San Antonio Spurs )
Damian Lillard  ( Portland Trail Blazers )
Greg Monroe  (Detroit Pistons)
Chandler Parsons  ( Houston Rockets )
Larry Sanders  ( Milwaukee Bucks )
Klay Thompson  (Golden State Warriors)
Dion Waiters  ( Cleveland Cavaliers )
Kemba Walker  ( Charlotte Hornets )
John Wall  (Washington Wizards)
Tyler Zeller  (Cleveland Cavaliers)
That's a pretty extensive list of young players who could eventually help Team USA down the road. Players like Irving, George, Davis (already played for Team USA in 2012), and Wall are expected to grow into stars and be a part of Team USA. However, any of these players could end up becoming an important part of the future of USA basketball.
(H/T - Pro Basketball Talk)
Melo was reportedly sent to OKC in exchange for Enes Kanter, Doug McDermott, and a second-...

The Knicks unload Melo, sending their star to OKC for Enes Kanter, Doug McDermott and a pi...

LBJ, CP3 and other players around the league show support for Steph Curry and the Warriors...
George is on potential contender in OKC and Pacers can move on to a new era. Everybody's happy,...

Donald Trump didn't appreciate Curry's comments and responded on Twitter

Trail Blazers guards Damian Lillard and C.J. McCollum have been pushing for Anthony to join...