Thibodeau: Bulls' Noah will play, but minutes restricted in Game 2
Bulls coach Tom Thibodeau said Monday that Joakim Noah will play in Game 2 vs. the Nets.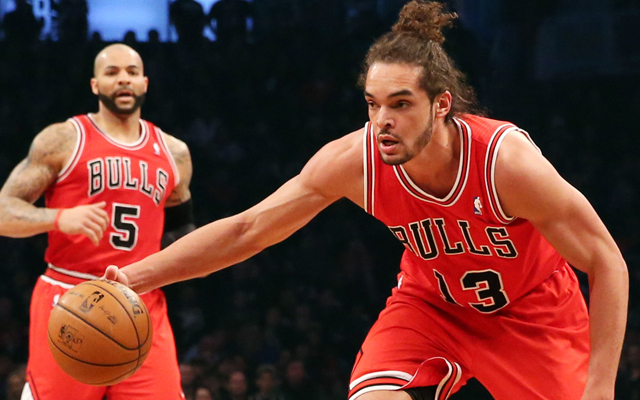 Bulls coach Tom Thibodeau said before Game 2 against the Nets in Brooklyn that center Joakim Noah will play Monday night, but is limited to 20-25 minutes for the game. Noah played just 13 minutes vs. the Nets in Game 1 before having to leave due to the pain in his heel caused by plantar fasciitis, which he's been dealing with, and playing through, all season. 
The Bulls badly need Noah on the floor not just for defense against Brook Lopez, who ate them up with 21 points in the first game, but also for the energy he brings to the floor.
Wade opted in to his $24 million player option earlier this summer

Barkley spoke to the NFL Today crew about the response the president received in his home...

The restricted free agent has a deal in place that will keep him with the Bulls after a st...
James' support continues his trend of social activism on social media

The newly-acquired All-Star thinks the addition of Anthony boosts the Thunder in the NBA's...

The Knicks were asking for the house in discussions for Carmelo Anthony