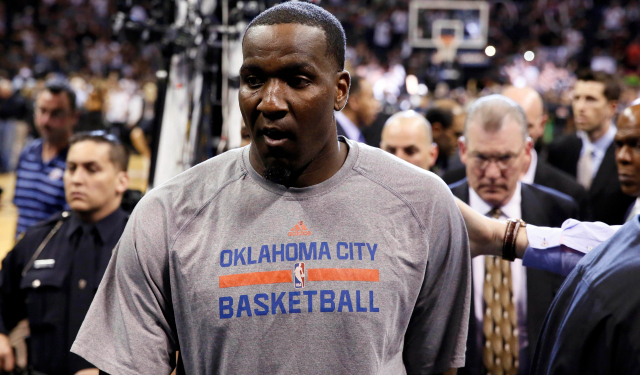 Oklahoma City Thunder center Kendrick Perkins is recovering from a strained quadriceps and will be re-evaluated in two weeks, general manager Sam Presti told reporters on Thursday, via ESPN's Royce Young. This means Perkins will miss some of training camp.
There's been public pressure on Oklahoma City to amnesty Perkins' contract for the last few years, but Presti has consistently shot down that possibility. At the end of last season, Perkins told reporters that he was headed into "the biggest off-season of my career."
This will be the last season of Perkins' contract, and he's on the books for $9.4 million. It'll be interesting to see the results of his offseason work once he comes back from this injury, as young big man Steven Adams seems primed to take his starting spot.