Tony Parker back for the Spurs Sunday against the Mavs
San Antonio Spurs point guard Tony Parker returns to the team Sunday night against the Dallas Mavericks.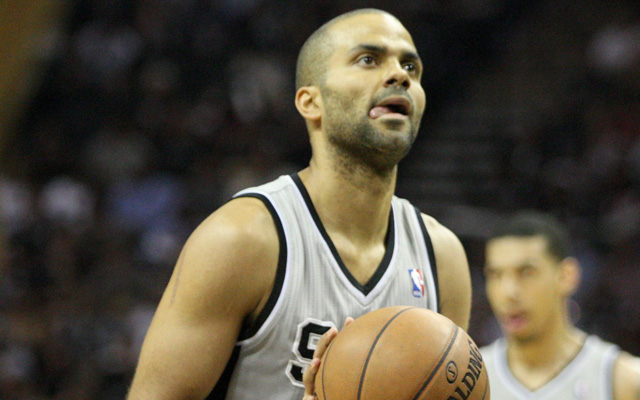 More NBA: Scoreboard | Standings | Schedule | Stats | Injuries | Expert Picks
After missing the previous five games after the All-Star break with what Gregg Popovich described as a "variety of maladies," San Antonio Spurs' point guard Tony Parker will be back in the lineup Sunday night. As the Spurs take on the Dallas Mavericks at home, Parker returns after a six-game absence to take on the division rival.
Popovich informed the media before the game of Parker's return. 
Tony Parker is in tonight, per Pop.

— Jeff McDonald (@JMcDonald_SAEN) March 2, 2014
Parker is the leading scorer for the Spurs this season with an average of 17.7 points. He's also averaging 6.2 points and 2.3 rebounds while making 50.1 percent of his field goal attempts and 37.5 percent from 3-point range. The Spurs were 5-1 in the six straight games Parker missed and are 9-2 this season when he sits out. Parker had hand soreness and different leg injuries when he was taking a break from playing.
The Spurs are 1.5 games out of the top spot in the Western Conference heading into Sunday's action.
The Warriors used a huge third quarter to come back from a 23-point deficit to get the win

Three takeaways from Golden State's 24-point rally past the Sixers

Okafor has played only 25 minutes this season
Capela's shoe slipped off, and was sitting near the free throw line

The Magic will instead play in the Las Vegas Summer League

Ball walked away from an altercation between the Lakers and Suns on Friday night