Tony Parker denied walk-up service at exclusive Memphis restaurant
Spurs star Tony Parker showed up at a five-star restaurant in Memphis without a reservation on Friday night and didn't get a table.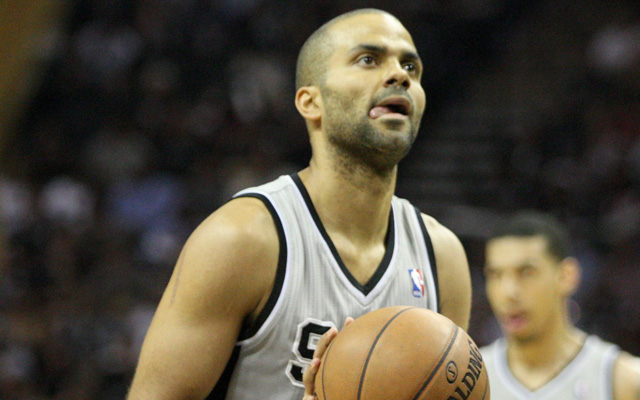 Spurs G Tony Parker was denied service at a high-class restaurant in Memphis on Friday night after showing up without a reservation. 
This was how word first got out about Chef Kelly English rejecting Parker's request for a table: 
Confirmed MT @memphisacp: Tony Parker tried to eat dinner @restaurantiris and was denied service by @kelly_english. Can you confirm or deny?

— Kelly English (@kelly_english) May 25, 2013
And then:
We have a thirteen table restaurant. There have been times I couldn't get my wife or parents in. I can't create a table, Tony Parker or not.

— Kelly English (@kelly_english) May 25, 2013
On Saturday, the restaurant posted the following explanation of its position: 
At Restaurant Iris we pride ourselves on the service we provide to our guests. From the moment you make a reservation, to when you walk out of our door, it's our job to ensure you experience both incredible food and service.

That experience begins with a reservation. Due to the size of our restaurant, there is currently a two week delay for a weekend reservation. We would not cancel a reservation that a guest made-and waited two weeks for- in order to make room for someone else without a reservation- celebrity or not. We respect our guests and their time, and appreciate their choice to dine with us.

We are fiercely loyal to our guests and our city. Memphis has been good to us and we will always be faithful to her. We are proud to be a part of Grizz nation and are excited to cheer on our team tonight.

#gritgrind
via Regarding Reservations at Restaurant Iris | Restaurant Iris.
At Saturday's shootaround, Parker predictably didn't make a big deal out of it, just saying he usually gets room service and avoiding the issue. It wasn't a superstar demanding a table and pulling the "Do you know who I am?" card. He came by with some friends after getting in Friday night, asked for a table, was denied because the restaurant literally doesn't have enough to seat him, and he went back to his hotel room. 
Unfortunately, this comes off as a Memphis restaurant deliberately denying him service just because he's a Spur, and that wasn't the actual case. But, hey, it makes for a fun storyline headed into Game 3 of a series that is decidedly lacking in drama. 
The Spurs face the Grizzlies in Memphis for Game 3 of the Western Conference finals on Saturday night. 
Knicks forward had his truck stolen out of his driveway

The Celtics will send No. 34 to the rafters in Boston when they take on his old rival

It's never too early to look at June's NBA Draft
Cousins uses some colorful language to get his point across

The awards are voted on by peers in the NBA and adds to Russ' league MVP award he won this...

Minnesota is facing even bigger expectations headed into next season, and they'll be difficult...