Tony Parker plans to remain with the French national team
Tony Parker says in an interview he plans to continue playing for the French men's national team until the 2016 Olympics.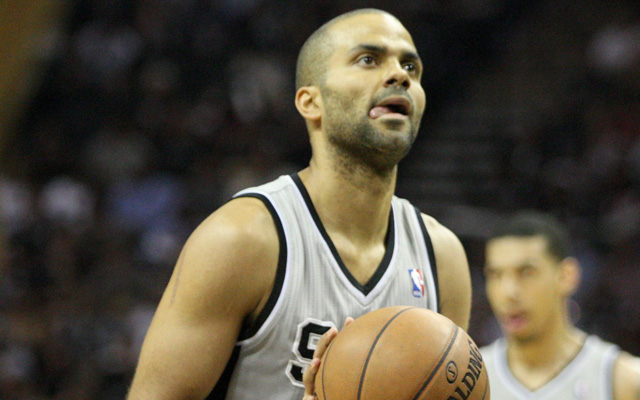 Spurs guard Tony Parker told EuroNews that he plans on playing for the French Olympic team until 2016. 
Euronews: "You have been in the French team since 2002. You are very attached to the blue shirt. Do you want to carry on until Rio in 2016?"

TP: "Yes, I will play until 2016. I still take pleasure from playing with the French team."
via Basketball star Tony Parker hoping for glory at European Championships in Slovenia | euronews, Sport.
So does that mean he'll play until the Olympics in Rio in 2016, or until those games? It seems to indicate he'll go ahead and play in the next Olympics, but that's also three years from now. Parker will be 34 by then, and winding down a Hall of Fame career. He'll have played over 1,050 regular season NBA games, and in all likelihood over 200 playoff games, plus international compeitions. 
That's a lot of miles for one player. But Parker has accepted the role as face of the French National team and will live up to his responsibilities. The question will be if by then, any player has stepped forward to pick up the cause as the leader of the team. The smart money's on Trail Blazers forward Nicolas Batum. 
Fo now, though, it looks like it will be Parker's ship to sail in Rio one more time. 
T.J. Warren gets paid big money by the Suns in a four-year deal

Melo didn't hold back on his feelings about President Donald Trump and urges for help in Puerto...

The Wizards star says the NFL won't change until important players like Brady and Rodgers speak...
Popovich spoke at length about sports, race, culture, and politics during Spurs media day on...

Carmelo Anthony finds the idea of coming off the bench very funny

Several teams spoke about Trump's recent comments about protests and the Warriors' White House...