Tracy McGrady may play one season in China
Tracy McGrady is retired from the NBA, but may play one final season overseas.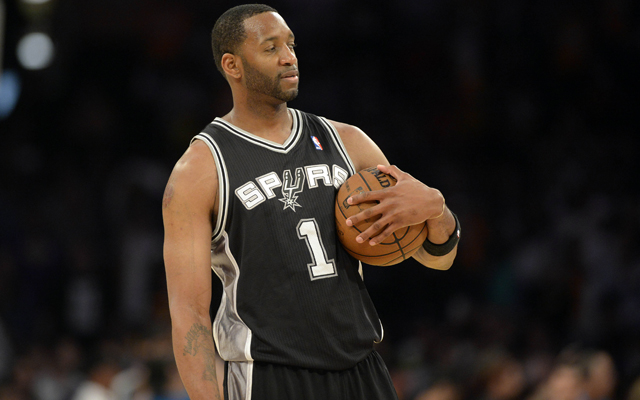 A few weeks ago, Tracy McGrady retired from the NBA. But he didn't retire from basketball.
McGrady, who spent a season in China recently playing for Qingdao Double Star Eagles before he joined the Spurs, has expressed interest in returning to play one final season there. 
"I have a lot of fans over there so we'll see," via the Sun-Herald.com. 
Before he announced his retirement in August, McGrady had hinted at returning to China to play out his career. His time spent there was a bit rocky, as he was suspended for calling an officiating crew "three blind mice" in a tweet and also got in trouble for throwing a blatant elbow into the face of an opposing player.
But he might return to finish out his professional basketball playing days. Maybe he wants to make amends. 
Wade opted in to his $24 million player option earlier this summer

Barkley spoke to the NFL Today crew about the response the president received in his home...

The restricted free agent has a deal in place that will keep him with the Bulls after a st...
James' support continues his trend of social activism on social media

The newly-acquired All-Star thinks the addition of Anthony boosts the Thunder in the NBA's...

The Knicks were asking for the house in discussions for Carmelo Anthony