VIDEO and GIF: Tony Wroten wrobliterates Derrick Rose
Philly point guard lowers the boom on the former MVP.
Tony Wroten may have found the opportunity he never got in Memphis. The second-year guard was traded to Philadelphia since the Grizzlies wanted to cut space and didn't think he was the guard for their future. Now he's a prominent player on a tanking rebuilding team and while the Sixers got trucked (finally) by the Bulls Saturday night (UPDATED: WHOOPS), Wroten got this play on Derrick Rose. 
Someone call Derrick Rose's mother, he's going to need some cuddlin'. 
He jumps into the air, hesitates, then buries it. That's brutal. Let's see it in GIF form.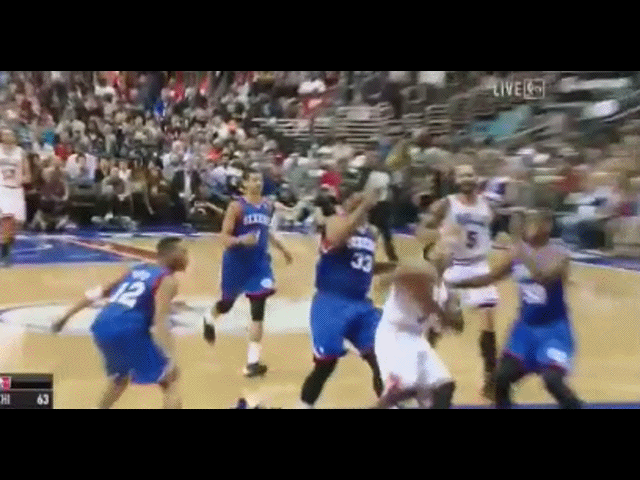 FILTHY. 
video via YouTube user sky2847
Kevin Durant says he doesn't agree with what President Donald Trump agrees with

Evaluating where the future Hall of Famer might land up if he is freed from Chicago's rebuilding...

Adam Silver said his piece with the schedule out; we address that and what the slate looks...
The Hawks and Sharecare reportedly agreed to terms on a five-year deal

A look at the context of the schedule and who plays who when, and how far they travel during...

Durant took on rapper Lil Dicky and actually might have lost