VIDEO: LeBron James blows by Luis Scola for the jam
Maybe don't have Luis Scola guard LeBron in ISO, eh?
Heat vs. Pacers was a tough, physical, well-executed game Wednesday night. In the second half, Roy Hibbert was caught in foul trouble, which meant that the rim protection you need vs. LeBron James wasn't there. Especially if you try and guard him one on one with Luis Scola. 
Observe. 
So just how bad Scola get burned? 
Here's slow motion: 
More GIFs? Sure.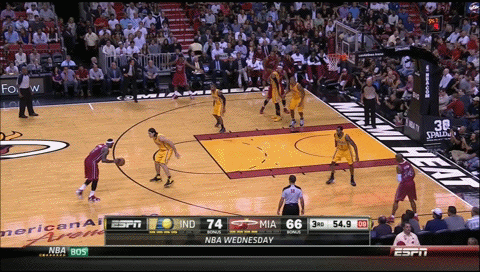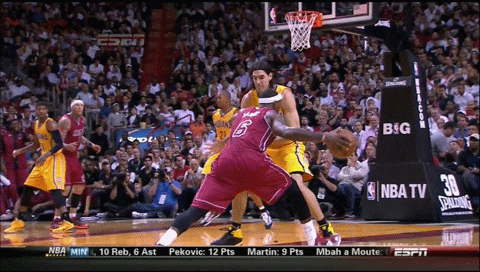 Thomas spent a day with a 10-year-old girl whose family is also new to Cleveland

Barkley did not hold back with his opinion of the Big Baller Brand patriarch

We have all the latest scores, highlights and news from Wednesday's NBA games
LaVar Ball also made it clear he thinks his sons are being placed in 'a great situation'

The Thunder are just 12-14 on the season, despite the addition of Paul George and Carmelo...

The then-Heat teammates squared off during the 2011 ECF, but Erik Spoelstra put a stop to the...