VIDEO: Monta Ellis saves, then nearly ruins Mavericks comeback
Mavericks guard has incredible fourth quarter before awful decision late.
More postseason coverage: Playoff schedule, results | Latest news, notes
Monta Ellis was spectacular in the fourth quarter of Game 6 for the Mavericks. He scored 13 points, to push the Mavericks back into the lead and to extend it past where San Antonio could catch (barely). But with the opportunity to salt the game, Ellis felt contact and heaved the ball trying to either shoot or run out the clock by having it travel the remaining distance. Unfortunately; 
It seemed like he was expecting a whistle after being grabbed, then bumped, but no call came. That could have wound being a pretty insane ending had the Spurs carried the game off that turnover. 
Luckily, Patty Mills missed the game-winning attempt, but that could have been disastrous. Oh, and if the playoffs weren't zany enough? The Spurs wound up having six men on the ensuing possession. HT: @billbarnwell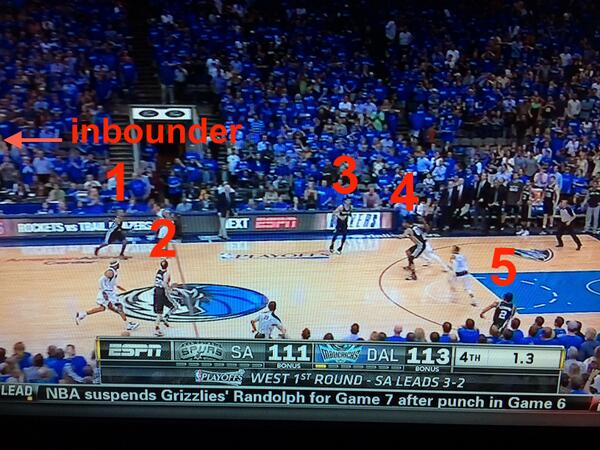 Just another night in the 2014 NBA Playoffs. Mavericks win 113-111. Game 7 is Sunday.
We've got all the scores, highlights and news for Thursday night

The Sixers big man got his first All-Star selection -- and maybe some revenge -- on Thursd...

It appears some players are not entirely taking the All-Star voting process seriously
There were some weird discrepancies between the fan, media and player votes

LeBron and Steph will be the captains for the 2018 NBA All-Star Game

Arron Afflalo was involved in an altercation with Timberwolves big man Nemanja Bjelica on...