VIDEO: NBA wants you to remember the best of Bulls' Carlos Boozer
The NBA wants you to remember that Carlos Boozer had some nice plays as a member of the Chicago Bulls. They put together a video of highlights.
Carlos Boozer is going to be a member of the Los Angeles Lakers next season, thanks to the Lakers winning the amnesty bid on the power forward out of Duke. But don't quickly forget that he just spent pretty productive years with the Chicago Bulls. With the Bulls, Boozer wasn't the secondary scorer the Bulls truly needed next to Derrick Rose (when he was healthy), but he did average 15.5 points and 9.0 rebounds in 280 games.
Aside from the Vegas house music at the beginning of video, the highlight of the video is probably all of the left-handed dunks. It's a pretty strange thing for a right-handed player, but the majority of his dunks do seem to come either with two hands (for safety) or with the left hand. There has to be a reason we can find in the video, right?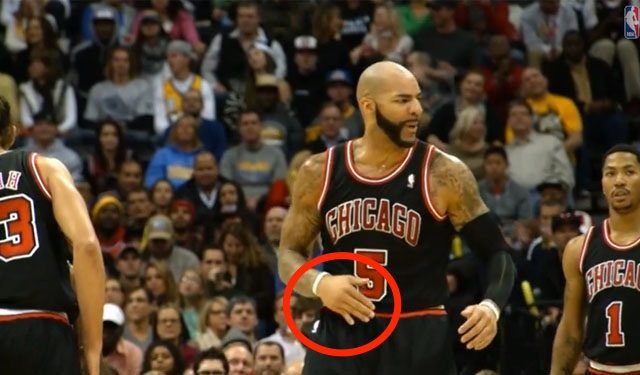 Oh. His right pinky digit doesn't seem to head in the same direction as the other fingers on that hand. Perhaps that's why he's so left dominant when it comes to palming a basketball and throwing it down in the face of a defender?
My only complaint for this video is it needed much more of Boozer yelling. 
Westbrook's late layup gave the Thunder a 109-108 victory

LeBron became the seventh player in league history to reach the milestone

There were a few things that stood out from Tuesday's All-Star selections
Here are three players from each conference who had legitimate claims to make the game

LeBron achieved the milestone in the first quarter Tuesday

Here are the full lineups for the 2018 NBA All-Star Game