VIDEO: Nets win on Plumlee block of LeBron James
The King is rejected at the rim and the Nets sweep the Heat in the regular season.
The Nets swept the season series vs. the Miami Heat Tuesday night after Mason Plumlee blocked LeBron James at the rim on a game-winning dunk attempt. 
No, seriously, this happened. 
Was that a foul? Let's go to the GIF:
Now, that was a clean block. This was the first contact, and you'll see Plumlee's fingers on the ball: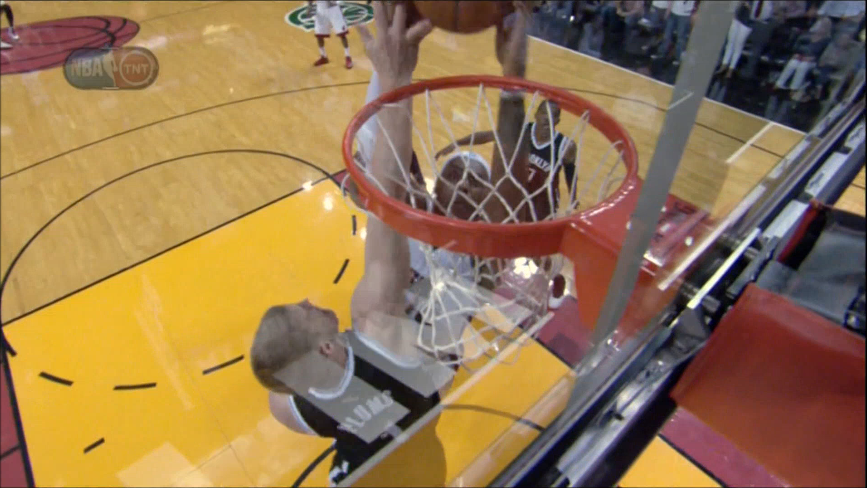 Let's see the overhead. 
Now, further replays showed that Joe Johnson reached in on James and fouled him before, and Plumlee uses his off-arm to create contact as James is coming in. Those were missed calls, but the actual block looks clean. 
Either way, the Heat lose, and are just a half-game up on Indiana for the No. 1 seed in the East. Miami and Indiana play Friday. 
Kevin Mackey says he gave Manute Bol a birthday because they didn't know how old he was

Hosts Bill Reiter and Reid Forgrave are joined by America's Lakers Podcast co-host Aaron L...

Meanwhile, we learned the hard way just how many supporters Lonzo Ball still has out there
The fifth-year forward has continued his growth on both sides of the floor

Former Vegas bookmaker Micah Roberts just locked in his pick for this huge Wednesday night...

Another tough blow for a Clippers team that has lost nine games in a row