VIDEO: New NBA 2K15 trailer shows LeBron back in a Cavs uniform
Pau Gasol in a Bulls uniform, Lance Stephenson in Hornets gear, and LeBron dunking on Shabazz Napier.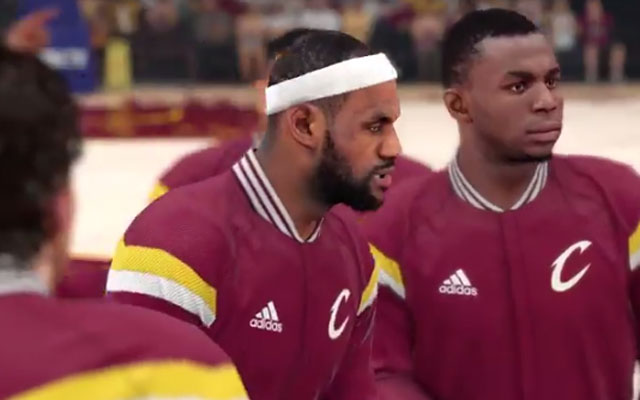 2K Sports debuted a new trailer for NBA 2K15 today, set to the Red Hot Chili Pepper's "Suck My Kiss" off their classic album, "Blood Sugar Sex Magik." The trailer features cover star Kevin Durant, some new gameplay footage, and several things that are hilarious. 
Things that are notable: 
The first appearance of LeBron in a Cavaliers uniform since Decision 2.0 (seen above). Oh, and hey is that Andrew Wiggins! What are you? Oh, right. (This was clearly developed before Wiggins was traded Saturday to the Timberwolves.) 
The first appearance of Pau Gasol in a Bulls uniform after signing with the team this summer.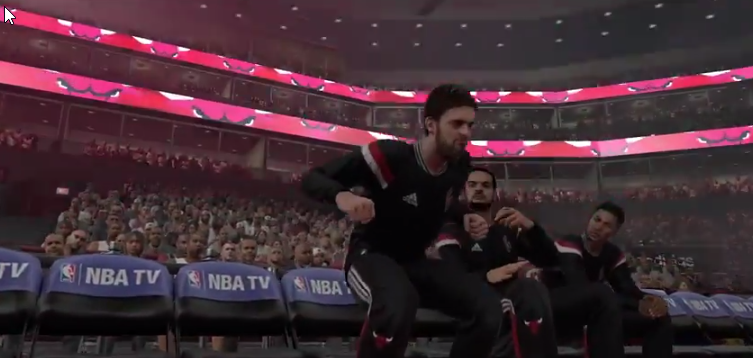 The detail on Birdman Andersen is pretty insane. They should have digitally put stuff in his bear. That's a crazy amount of detail on the tattoos and facial hair, though. 
via
Lance Stephenson in a Hornets uniform.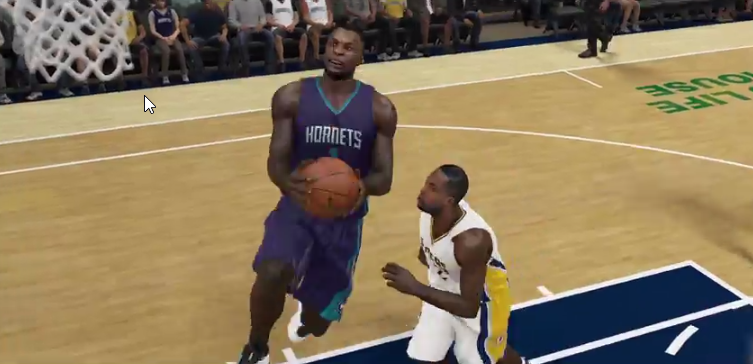 The Iguodala animation is pretty impressive. He holds his shooting had up just the way he does in real life, and that swooping motion is dead-on, as well. 
And then there's this. LeBron James, in Miami, with the banners he helped win behind him, dunking on Shabazz Napier, who the Heat reportedly drafted to try and get LeBron to stay.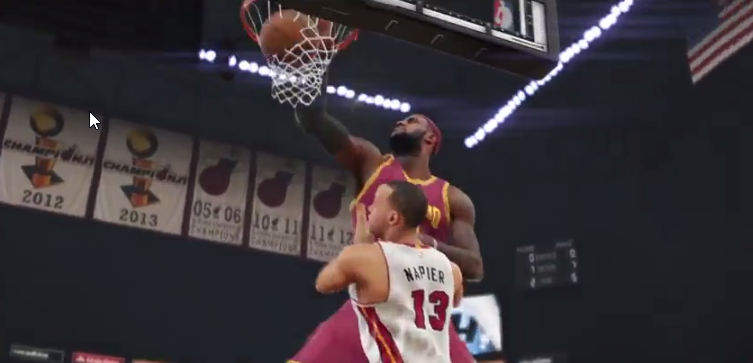 That's cold. 
Also, while the Ernie Johnson animation is a little pale and creepy, the Shaq head-turn at the end and "...Yakkem. (Pause)" was pretty hilarious. 
NBA 2K15 arrives October 7th on all major platforms. 
LeBron and Durant both responded to a newswoman's recent comments, telling them to 'shut up...

Mitchell's Slam Dunk Contest win was the icing on the cake of an incredible run of success

Dennis Smith Jr. had a great dunk contest, but the judges didn't feel the same way
Mitchell was awesome, but Larry Nance Jr. and Dennis Smith Jr. had some serious moves of their...

Silver noted that there are many factors at play with the issue affecting both the NBA and...

Jazz rookie Donovan Mitchell came in as a replacement and ended up winning the whole thing