VIDEO: Stephen Curry welcomes you to Studio 54
Stephen Curry scores 54 points in the Garden in a loss to the Knicks.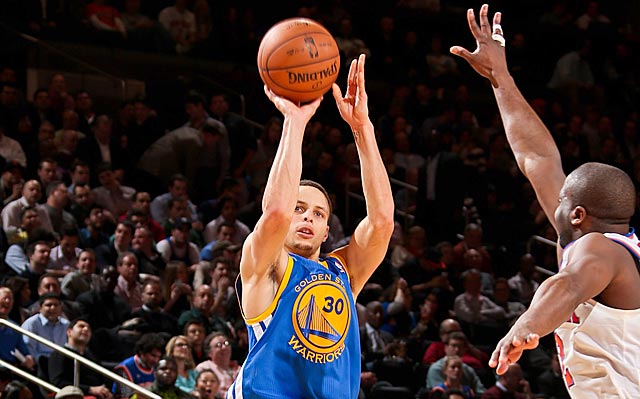 Before the games kicked off Wednesday night, I mentioned on Twitter that as Warriors guard Stephen Curry continued his season where he's arrived on the scene, he needed to have his "MSG Game." All the great scorers in this league have huge games in the Garden. It was his time.
And he made it so.
Yes, it was a loss. But this is February. No one will remember a random Knicks win in a very good season for them on a Wednesday in February. But people will remember when Stephen Curry opened Studio 54.
It was a barrage. An onslaught. A star gone nova, exploding into fireworks over the city skyline. It was a loss, but who cares. This was something special.
Curry was 18 of 28 from the field, 11 of 13 from 3-point range, 7 of 7 from the line for 54 points. He had six rebounds and seven assists. 
Here's his field-goal attack: 
Welcome to the Big Time, Steph.
Curry's shot chart from NBA.com: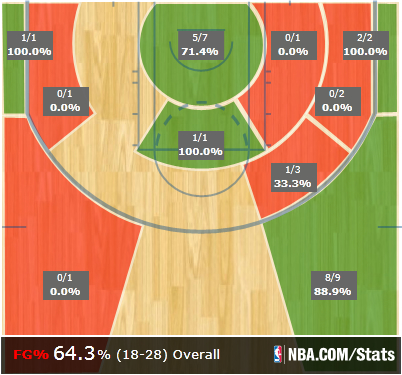 Popovich was upset about an out of bounds call

Wall went 3-for-12 from the field, and had just eight points in the Wizards' loss

Noah was reinstated from his 20-game suspension on Monday, but is yet to play for the Knic...
In his first season with the Cavs, Rose has not played since Nov. 7

Keep it right here for all your Friday NBA scores, updates and highlights

Russell has not played since injuring his knee against the Jazz on Nov. 11