VIDEO: Welcome to the Bobcats' block party
Charlotte gets after the Knicks defensively.
The Bobcats attacked the Knicks early and often in the first quarter Friday. Pablo Prigioni had a nice steal and was headed for a nice and easy uninspiring layup until Kemba Walker (who failed to communicate the steal was coming in the first place) made the chase down. Then, Michael Kidd-Gilchrist picked up where he left off the last time these teams met and pounced on a Melo jumper. 
This Bobcats team is surprisingly fun. Also, Pabo Prigioni... not the leaper.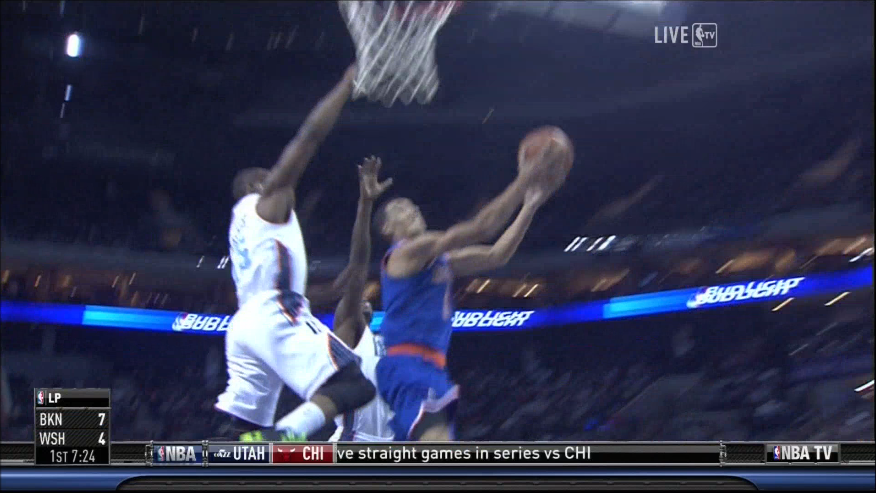 Another day, another social media beef for Embiid

We have all the latest scores, highlights and news from Wednesday's NBA games

Thomas spent a day with a 10-year-old girl whose family is also new to Cleveland
Barkley did not hold back with his opinion of the Big Baller Brand patriarch

LaVar Ball also made it clear he thinks his sons are being placed in 'a great situation'

The Thunder are just 12-14 on the season, despite the addition of Paul George and Carmelo...