VIDEO: Zach LaVine is really, really good at jumping and dunking
And Gorgui Dieng is pretty good at blocking shots, too.
• 1 min read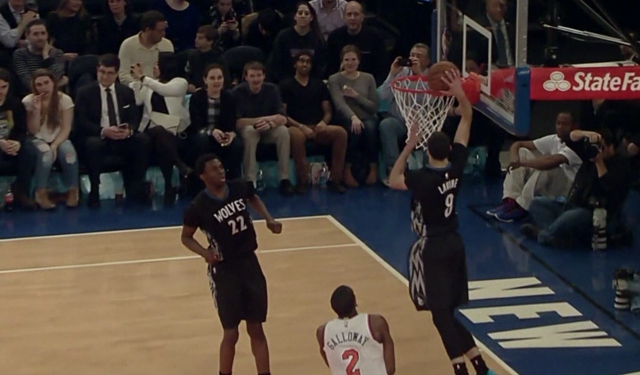 Hey, want to see Zach LaVine jump super high and dunk pretty hard? Yes, of course you do. You're a sane person who enjoys basketball. Behold:
There's nothing left to say about LaVine's athleticism. He's special. What's fun here is that it all starts with a Gorgui Dieng block, and then Andrew Wiggins gets out and runs. Minnesota Timberwolves will be seeing things like this for years to come.
If you prefer your highlights in Vine form, we have you covered:
We have all the news, notes, scores and highlights from Sunday in the NBA

Dwane Casey was incorrectly tossed for a fan yelling at the referee during Sunday's loss to...

Rajon Rondo went after Ray Allen for the excerpts that Allen wrote about him in his upcoming...
The Trail Blazers are trying to win 13 in a row. They'll have to survive a back to back to...

The Rockets and Timberwolves meet up for an intriguing Western Conference showdown

Alvin Gentry seems fed up with how officials deal with his star big man in the paint