Vince Carter says he was just joking about Dwight Howard crack
Mavericks guard didn't actually mean to insult Dwight Howard in calling him a crybaby.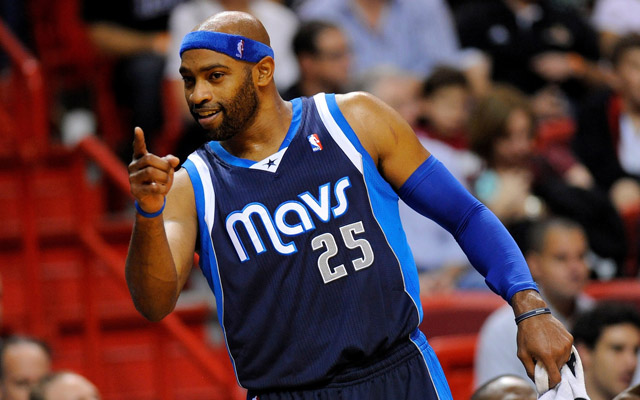 Remember how Thursday we told you Mavericks guard Vince Carter called Rockets center Dwight Howard "the biggest crybaby" he knows? Vinsanity says he was totally just joshing the All-Star center. 
"Everybody is blowing it out of proportion," Carter said. "First of all, we were just playing around joking. It was a joke because he said it to me first. And we were complaining about his 3 seconds [in the lane]. He was saying, stop crying. And I said, you're the biggest crybaby."
via Vince Carter's 'crybaby' label for Dwight Howard just a joke: 'He said it to me first' | Dallas Morning News.
See, that sounds more like Vince Carter. Professional, even-keeled, and supportive of everyone in the league, regardless of whose team they're on. Carter's not known to be one to take swipes at guys. It sounded out of character. Giving Howard a hard time makes this story a lot more sense. 
So, yeah. Vince Carter: not as much of a macho dude as we may have thought. As always, context is kind of a big deal. 
Markieff Morris was already in line to miss the start of camp due to a pending assault cas...

The 76ers should hopefully get a lot of play out of their young guys this season

Okafor's been on and off the trade block for over a year and doesn't seem to be in Philly's...
Fisher is the fourth NBA player to compete for the Mirror Ball trophy on the show

Barkley commends the NBA, sarcastically, for extending the season and reducing back-to-back...

Enes Kanter isn't seeing much comedy in the Kevin Durant social media situation