Vince Carter suspended one game for elbow to Steven Adams
Mavericks guard Vince Carter will miss Friday's game vs. Minnesota despite apology Wednesday night.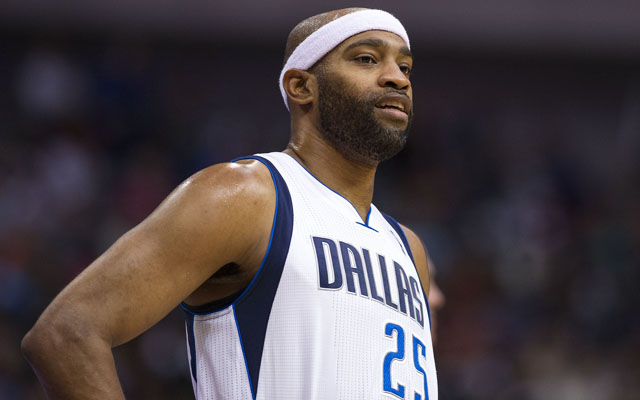 When Mavericks guard Vince Carter elbowed Steven Adams in the head intentionally on Wednesday night, the repercussions were pretty predictable. Carter was ejected, which is standard. He apologized, but he knew what was coming. On Friday, the inevitable conclusion was reached as the NBA suspended Carter one game for the incident. 
He'll serve the suspension Friday vs. Minnesota. Here's video of the incident. 
It's a blow to the Mavericks who will be on the road without their best bench guard. But Carter's apology handled it the best way possible. But sorry doesn't change the process. 
Adams, for what it's worth, was luckily fine after the incident. 
The investigation detailed a hostile workplace environment

Cousins suffered a torn Achilles tendon on Jan. 26, and will miss the rest of the season

Ingram has become one of the team's go-to players with Lonzo Ball sidelined with an injury
Giannis skipped EuroBasket last summer, and has missed four games this season with knee so...

Some of the best and worst from the league as we head into the home stretch of the season

Cuban acknowledged that tanking is 'brutal' and that he will no longer do that after this...