Warriors tell season-ticket holders they won Game 7 in Jackson e-mail
Yikes, Golden State. Super yikes.
• 1 min read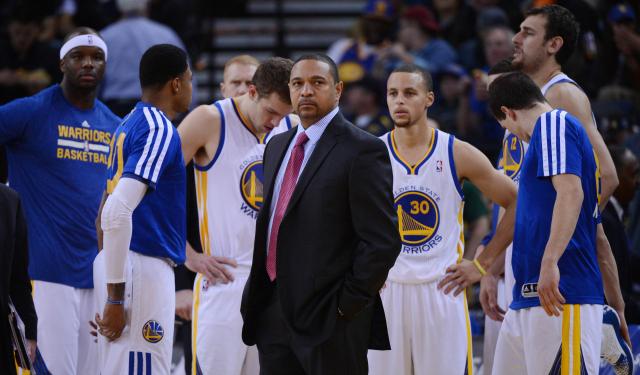 More NBA: Season Awards | Grades: East | Grades: West | Seasons in Review
The Golden State Warriors fired head coach Mark Jackson on Tuesday, and as you'd expect, they informed their season-ticket holders of the news via e-mail. Something was off with the subject, though:
Wow, looks like @warriors forgot to change email title to STH in announcing firing. Or did we win game 7? pic.twitter.com/lZHDGHLGex

— Joshua Kenton (@Dubbadown) May 6, 2014
Oh, no. Nope, the Warriors did not beat the Los Angeles Clippers in Game 7. Nope, there will be no Round 2 pre-sale information. Nope, nope, nope. Yikes.     
The good news: they sent out another e-mail.
Oh wait, I guess we lost. Sorry Warrior fans. It was just a mixup, guess MJax was running the email dept too. pic.twitter.com/fW7vZgbMOo

— Joshua Kenton (@Dubbadown) May 6, 2014
This has to be the biggest Golden State gaffe since former assistant coach Darren Erman reportedly taped private conversations between players and coaches. Wait, that just happened? Oh. Get it together, Dubs. 
Known for his 'take that for data' rant, the Grizzlies coach touched on a number of important...

Wade's days with the Chicago Bulls appear to be numbered

Misty Suri will reportedly keep his job with the New Orleans Pelicans
The MVP has better things to do with his time, but the former NFL receiver isn't taking 'no'...

Randolph was arrested last week in Los Angeles on felony marijuana charges

Bagley wants to be in the 2018 NBA Draft and should be the No. 1 overall pick