WATCH: Kevin Durant hits nearly impossible fadeaway
Nicolas Batum can try, but he will not succeed in stopping the Slim Reaper.
It's hard to remember, but there was a time when Oklahoma City Thunder Kevin Durant's problem is that he wasn't strong enough to post up. Despite his length, his gangly limbs weren't sturdy enough to create space. He worked on it tirelessly and has become one of the best post-up players in the league. And he has the ability to hit any shot once he gets in rhythm. Any shot. Observe this one vs. Portland. 
Again, this shot goes in: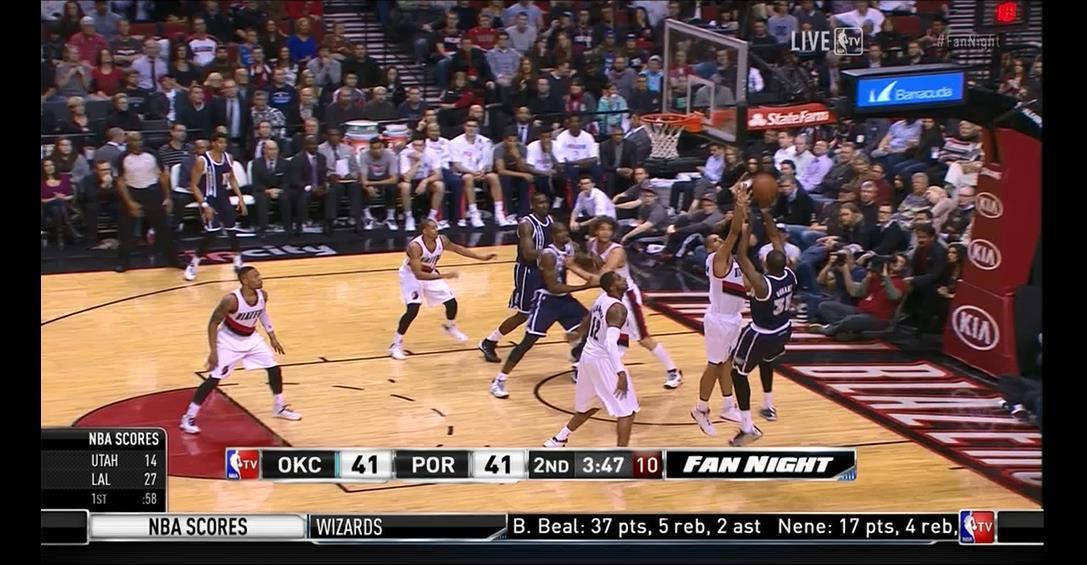 That seems difficult. 
The inaugural BIG3 season comes to a close Sunday with the championship game

Thomas was traded to Cleveland yet some fans are taking it out on him ... and his jerseys

The Celtics dealt the No. 1 pick to Cleveland as part of the Kyrie Irving-Isaiah Thomas tr...
Thompson was rumored to have been a point of discussion with the Cavs regarding Kyrie Irvi...

What the Celtics and Cavs look like after the Eastern Conference powers swap point men

Simmons was the No. 1 pick in the 2016 NBA Draft but did not play last season