WATCH: Michael Jordan beats the Cavs Dragonball-Z-style
The weirdest thing about this is Jordan with flaming hair.
The Dragonball-Z-inspired "Super Saiyan" gifs are all the rage, so you knew someone was going to pull this off with some classic moments, and Michael Jordan's "the shot" is next up. Warning: it's kind of hard on the eyes. Via Reddit user noise_filter: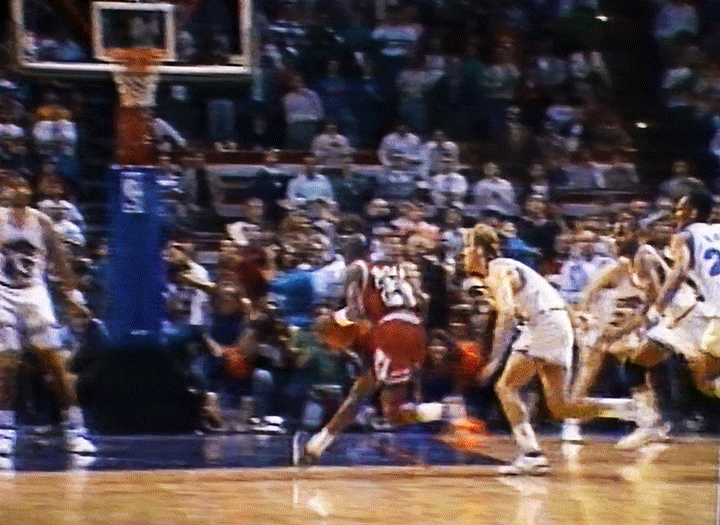 At least this obscures poor Craig Ehlo's dejection at having been hit with that after playing such good defense. Seriously, it's sickening to watch that guy live with that. Just more reasons to believe Jordan really did look like he was not of this world. 
James Harden is the only player representing the best team in the NBA

Adam Silver sees a 1-16 playoff as a real possibility in the future if they can figure out...

Galin Dragiev is SportsLine's No 1. NBA expert and locked in a pick for Team LeBron vs. Team...
LeBron and Durant both responded to a newswoman's recent comments, telling them to 'shut up...

Mitchell's Slam Dunk Contest win was the icing on the cake of an incredible run of success

Dennis Smith Jr. had a great dunk contest, but the judges didn't feel the same way