Wednesday's Pistons-Hawks game has been postponed (weather)
Wednesday night's game between the Atlanta Hawks and Detroit Pistons has been postponed due to weather problems in Atlanta and needs to be rescheduled.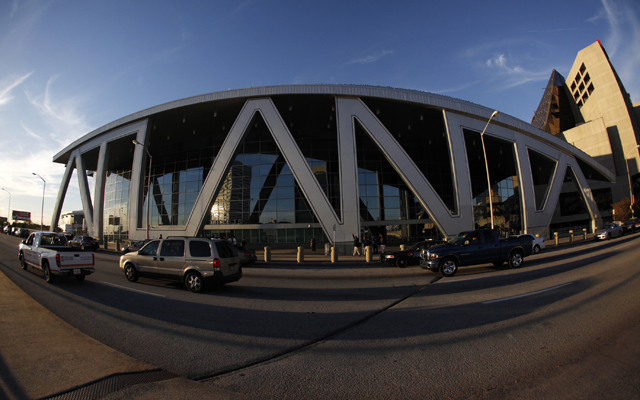 The snowstorm that has hit the Atlanta area has effectively shut the city down and as a result, postponed Wedneday night's contest between the <span data-shortcode= " data-canon="Atlanta Hawks" data-type="SPORTS_OBJECT_TEAM" id="shortcode0"> and Detroit Pistons. The game will need to be rescheduled at a later date, but nothing has been set as of right now. 
From the Hawks:
The National Basketball Association game scheduled for this evening between the Detroit Pistons and Atlanta Hawks at Philips Arena has been postponed due to severe weather conditions in the Atlanta area.

The game will be rescheduled at a later date.
This is the second game this season to be postponed. The San Antonio Spurs and Minnesota Timberwolves had to postpone their game in Mexico City after a fire in the arena filled the building with smoke. 
The Hawks are currently fourth in the Eastern Conference with a record of 23-21 and the Pistons are ninth with a record of 18-27.
LeBron had 29 points, 11 rebounds, and 10 assists in the Cavs' 109-100 win over the Jazz

The montage showed Carmelo's best Knicks moments before playing the Thunder game

KCP can't leave California for 25 days due to the terms of his pleading guilty to a misdemeanor...
Keep it right here for all of the news, notes, scores and highlights from around the leagu...

LeBron tried to keep what he said a secret, but one mic on the court picked it up

'It's not just about me, it's for the next crew as well,' LeBron said