The Pacific Division worked out kind of how we expected. The Clippers (No. 2 in this week's rankings) are three wins from securing the division, the Warriors will finish second, and the Kings and Lakers are not good.
The surprises come in the contexts. The Clippers have been good all season, but haven't been the truly great team that we, and Vegas, thought they would be in the preseason. It has taken time, work and a major jump from Blake Griffin to win the division. The Warriors aren't nearly the team we expected. Instead of riding the wave of momentum they built in last year's playoffs, they seemed to coast like they'd already arrived. The result is a good team that isn't close to reaching its potential.
The Suns are the outlier. They're hanging in the playoff picture and have a good chance of making it -- a wild departure from expectations. They were supposed to tank, but instead are among the most fun teams to watch and legitimately good.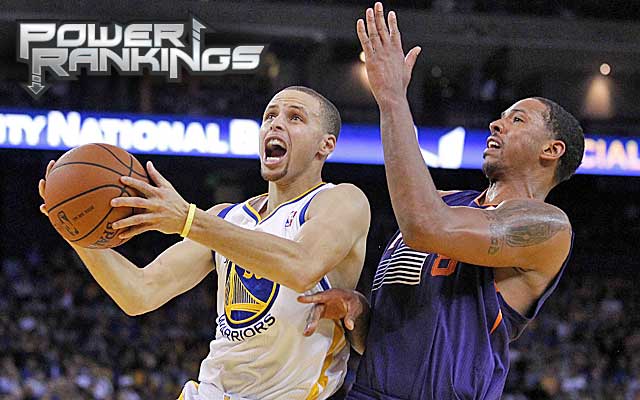 The Kings are annoyingly bad. No team makes me more angry, because their talent and depth should spark a competitive team hovering around .500, but instead they're back in the dregs again.
The Lakers really are the league's worst team. They win a game here and there to prevent me from being able to put them last, but look at how they lose, who beats them and their lack of chemistry and talent. They aren't No. 30 in the Power Rankings, but the are in my heart.
The Pacific in a lot of ways is a metaphor for the season. Overall disappointing, but headed into the playoffs and draft, it feels like the exciting part is just getting here.