2014 NFL Draft: Finding the Fits for top QB prospects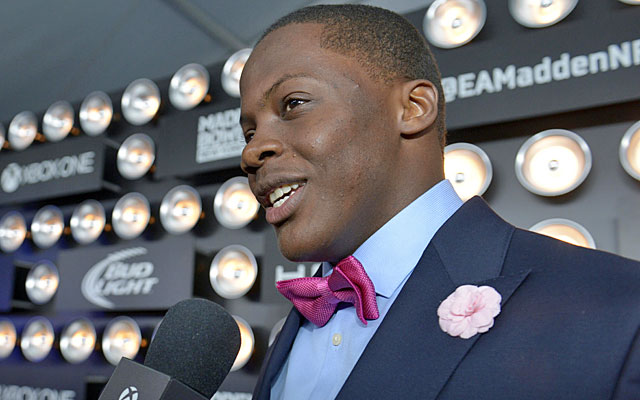 More draft: Mock Drafts | Prospect Rankings | Rang's Big Board
When the Houston Texans are on the clock May 8 -- assuming they keep the No. 1 overall pick in the 2014 NFL Draft -- there will be no slam dunk Andrew Luck-type prospect to fill their pressing need for a franchise quarterback.
Instead, there is a gripping debate developing over just who is the best quarterback prospect in this class. And the answer is, it will be in the eyes of the beholder come draft day. While Louisville junior Teddy Bridgewater remains NFLDraftScout.com's top-rated passer and No. 3 prospect overall, Central Florida redshirt junior Blake Bortles and Texas A&M redshirt sophomore Johnny Manziel are also projected top-10 picks.
Some scouts rate Bortles, Manziel or both ahead of Bridgewater. All three are projected as top-five picks in my current Mock Draft, as well as that of Dane Brugler, despite his significant concerns about Manziel's decision-making.
Each boasts tantalizing talent along with significant red flags, and below is a look at which quarterbacks would be the best fit -- and worst fit -- for teams with top-10 picks potentially in the market to draft a quarterback, taking into account skill sets, offensive schemes, weather conditions and other factors.
Best fit: Bridgewater
Given that the Texans boast considerable talent on both sides of the ball and are perhaps just some consistency at quarterback away from once again competing for an AFC South crown, Bridgewater is the most logical and safe selection.
The reason is simple -- he's the most accurate passer in the draft. Bridgewater's 68.3 career completion percentage wasn't manufactured by easy reads in the spread offense -- he displayed the ability to read defenses quickly and Pro Bowl-caliber ball placement. He is technically sound, very intelligent and a good, if underutilized, athlete.
His game is an easy projection to new coach Bill O'Brien's offense, a short, timing-based attack he implemented at Penn State and previously with the New England Patriots.
Good fit: Bortles
Bridgewater is pro-ready, but his slight frame is a legitimate concern. Listed at 6-feet-3 and 205 pounds, he's naturally lean and even a concerted effort to pack on good weight before the draft could be far-fetched (watch for his weigh-in numbers at the scouting combine).
That's part of the platform for Bortles (6-3, 230) gaining traction as a fit in Houston. Bortles has instincts and poise to go along with a strong arm and good athleticism. Bortles also led UCF to a victory over O'Brien's Nittany Lions in Happy Valley, drawing effusive praise from the coach following the loss. Further, O'Brien will get the straight scoop from Knights head coach George O'Leary. O'Brien coached for seven years under O'Leary at Georgia Tech and the two remain close.
Poor fit: Manziel
Johnny Football's undeniable playmaking ability and regional appeal give him a puncher's chance at pulling the upset, though in many ways he's the riskiest of the three top quarterbacks. His improvisational skills are mesmerizing but aren't necessarily an ideal match in O'Brien's scheme.
Best fit: Bridgewater
From both a schematic and pro-readiness standpoint, Bridgewater would be a strong match with the Jaguars, whose offense is built around a short to intermediate passing attack and play action. Though the Jaguars tied for 31st in the NFL with just 16 touchdown passes last season under head coach Gus Bradley and offensive coordinator Jedd Fisch, this isn't a team bereft of talent.
Wide receiver Justin Blackmon has the frame and physicality to emerge as a legitimate No. 1 target if he can remain focused on the field. While veteran Cecil Shorts and youngsters Ace Sanders and Denard Robinson are quicker than fast, both have playmaking ability that an accurate quarterback can exploit.
Good fit: Bortles, Manziel
Bortles is a work in progress but with a roster in need of time to mature anyway, few teams are in better position to handle a rookie quarterback's growing pains than the Jaguars. From a schematic standpoint, Manziel might not be an ideal match in Fisch's offense, but his mobility could give the Jaguars a threat on the ground -- something they could be lacking should pending free agent Maurice Jones-Drew have played his final game in teal.
Further, given Bradley's time as defensive coordinator of the Seattle Seahawks, he knows better than most how insignificant height can be at the quarterback position if the vision, mobility and toughness are there.
Poor fit: Chad Henne, Blaine Gabbert
Henne and Gabbert had their opportunities to impress and failed to do so. Both were brought in during the previous regime, meaning that owner Shad Khan, general manager David Caldwell and Bradley don't have personal ties to either. The Jaguars need help at virtually every position but nowhere is their talent more lacking than at quarterback.
Best fit: Bortles
A year ago, the Buffalo Bills cited an impressive workout by EJ Manuel during a windstorm in Tallahassee as a reason why they made him their first round selection. The Browns could feel similarly about Bortles, who performed admirably in a comeback road win at SMU in which the wind chill dropped the temperature to 13 degrees, colder than any game in UCF's history.
Bortles has the size to handle the rigors of the highly physical AFC North, as well as the arm strength to capitalize on Josh Gordon and Jordan Cameron's abilities to stretch the field.
Good fit: Bridgewater
Bridgewater's accuracy makes him a quality candidate regardless of the offense. Further, whatever durability concerns scouts may have about his slim frame could be assuaged with the game's elite left tackle in Joe Thomas protecting his blind side.
Poor fit: Manziel
The Browns are believed to be enamored with Manziel. If true, it isn't difficult to understand why. The Browns are as desperate for a playmaker and leader at quarterback as any team in the NFL and hitting on a dynamo like Johnny Football could instantly silence critics of an organization that has undergone more major upheaval.
That said, the gusts and grass of FirstEnergy Field may not be the best fit for a quarterback so reliant on mobility and lacking prototypical size and arm strength. The wild card in the equation is new general manager Ray Farmer, who recently told the Cleveland Plain Dealer that he already has one quarterback in his sights.
Best fit: Manziel
While the Browns have reportedly grown enamored with Manziel, Raiders general manager Reggie McKenzie characterized him as a "playmaker" and the type of player "you shoot for" with the No. 5 overall pick. There may not be a team more desperate for a spark. The Raiders threw for just 17 touchdowns in 2013 and are going to let their most gifted (albeit oft-injured) player, running back Darren McFadden, test free agency.
Good fit: Bridgewater, Bortles
Bridgewater's accuracy and poise make him a solid fit in new coordinator Greg Olson's offense. Bortles possesses the frame to potentially hold up behind an offensive line that allowed 44 sacks in 2013 and is trying to re-sign its best offensive lineman, left tackle Jared Veldheer.
Poor fit: Terrelle Pryor, Matt McGloin, Tyler Wilson
Pryor failed to show the development as a passer necessary to be considered the future in Oakland, while McGloin has all the makings of a solid NFL backup. Most concerning, however, was the release before the season of Tyler Wilson, the 112th overall selection last year -- a significant blight on the team's record. Perhaps most alarming is the lack of playing time Wilson saw during his brief time in Oakland, suggesting a disconnect between Oakland's personnel department and coaching staff.
Best fit: Zach Mettenberger
Norv Turner remains one of the league's most respected and traditional offensive minds. His selection as coordinator by new head coach Mike Zimmer suggests that the Vikings will be looking for a classic drop-back passer with a strong arm to complement Adrian Peterson and big-play specialist Cordarrelle Patterson.
While the Vikings would presumably jump at the chance to add one of the three underclassmen if one is surprisingly still on the board at No. 8, a more economical fit could be LSU's Mettenberger a round or two later. Mettenberger's size, arm strength and improvement in Cam Cameron's pro-style offense likely would have earned him a spot among the top 32 if not for a torn ACL on Nov. 30 against Arkansas.
Good fit: Bortles, Derek Carr
Bortles has the frame and touch on the deep ball to project nicely in Turner's offense and is an easy fit should he be on the board when the Vikings are on the clock.
Carr is another candidate to consider should the top underclassmen be off the board at No. 8. The shotgun-dominant, spread attack he starred in for the Bulldogs is a schematic opposite of Turner's system but he possesses as much arm talent as any quarterback in the draft and is riding a wave of momentum after a strong week at the Senior Bowl. In a division full of gunslingers, Carr would fit right in.
Poor fit: Manziel
Rationale: Pairing Manziel with Peterson and Patterson might make for a fun fit in a game of Madden, but the Aggies star is significantly shorter and more reliant on improvisation than any of the quarterbacks Turner has ever won with as a head coach or offensive coordinator.