Agent's Take: A guide to fifth-year options for 2012 first-round picks
The 2011 Collective Bargaining Agreement's adoption of a rookie wage scale changed the way rookies are compensated, especially at the top of the NFL Draft. All deals for draft choices are four years. These contracts can't be renegotiated until the conclusion of a player's third regular season. This means players selected in the 2012 NFL Draft are eligible to sign new deals.
Teams have an option for a fifth year with first-round picks. The window for exercising options starts after a player's third regular season in the NFL ends (Dec. 29, 2014 with the 2012 first round picks). The deadline to pick up the option year is May 3, which is the day after the conclusion of the 2015 NFL Draft. The fifth year is guaranteed for injury when the option is exercised. The injury guarantee would only kick in if a player was unable to play the following season after getting hurt. The option year becomes fully guaranteed on the first day of the league year in the fifth contract year (approximately March 8, 2016 for the 2012 draft class).
There's a difference in option year salary depending where in the first round a player is drafted. The fifth year salary for the top 10 picks is the transition tender (average of the 10 highest salaries) for a player's position in fourth year of his contract. With players selected outside of the top 10 (picks 11-32), the fifth-year salary is the average of the third through twenty-fifth highest salaries at a player's position. The chart below contains the fifth year or option year salaries for 2012 first round picks.
Fifth-year salaries, by position
Position
1st 10 Picks
Picks 11-32
Cornerback
$11,082,000
$7,507,000
Defensive End
$11,958,000
$7,799,000
Defensive Tackle
$9,314,000
$6,146,000
Linebacker
$11,058,000
$7,751,000
Offensive Line
$11,096,000
$8,070,000
Punter/Kicker
$3,716,000
$2,736,000
Quarterback
$16,155,000
$10,611,000
Running Back
$9,037,000
$5,621,000
Safety
$8,263,000
$5,278,000
Tight End
$7,071,000
$4,424,000
Wide Receiver
$10,971,000
$7,320,000
2011 first-round draft class
2011 first-round picks are the test cases for the operation of the new rookie system. 30 players selected in the 2011 first round were eligible for the option year. 23rd overall pick Danny Watkins and 29th overall Gabe Carimi were ineligible for a fifth year because they were released from their respective rookie contracts.
Teams picked up options for 21 players taken in first round of the 2011 draft. Only four of the 21 players (Patrick Peterson, Robert Quinn, Tyron Smith and J.J. Watt) signed long-term deals. This isn't surprising because first-round picks signing new contracts after three years was a rarity under the prior rookie compensation system. For example, offensive tackle Anthony Davis (San Francisco 49ers) was the only 2010 first-round pick that received a contract extension in 2013 after his third NFL season.
Teams kept the fifth year for the remaining 17 players with options exercised. Only San Francisco 49ers outside linebacker Aldon Smith agreed to a modification of the payment of his fifth-year salary. Instead of a fully-guaranteed $9.754 million base salary, Smith reworked his 2015 contract where he can still make that same amount. His 2015 salary consists of an nonguaranteed $1 million base salary, a $500,000 workout bonus, $1.1 million in offseason roster bonuses ($200,000 each on the first day in April, May June and July and $300,000 on August 1), $5.154 million of per-game roster bonuses ($322,125 for each game on the 53-man roster, injured reserve or physically unable to perform list) and a $2 million incentive for 50 percent defensive playtime or eight or more sacks during the 2015 regular season.
The 49ers are protected in case Smith's off-the-field problems aren't behind him. The modification may have prevented Smith from being released before the March 10 salary guarantee date, which was the first day of the 2015 league year. It also gave the 49ers almost $4.3 million in cap relief due to the incentive clause and the per-game roster bonuses. The other 16 players will be playing under fully-guaranteed base salaries in 2015 if new deals aren't signed.
2012 first-round draft class
Since the option year is still a relatively new concept, teams haven't quite figured out how to best exploit it. The option year can provide teams with an additional year to evaluate a player before the real salary guarantee is activated. It can also give teams leverage to negotiate a contract extension on more team-friendly terms than when a player is entering his contract year.
Twenty-seven of the 2012 first round picks are eligible for the fifth-year option. Here's the option-year prognosis for each 2012 first round pick.
First Pick: Andrew Luck (QB), Indianapolis Colts
Luck is the biggest no-brainer to have an option year picked up. There were reports early in the offseason that a contract extension making Luck the NFL's highest paid-player was on the horizon. Indianapolis Colts owner Robert Irsay and Luck have separately downplayed the notion of an extension. Whether Luck gets a new deal in 2015 or 2016, it will be a big surprise if the deal doesn't make him the NFL's highest-paid player. Luck could become the NFL's first $25 million per-year player when he signs a new contract.
Second Pick: Robert Griffin III (QB), Washington Redskins
Griffin didn't resemble the player who was named the 2012 NFL Offensive Rookie of the Year during last season. He missed six games with a dislocated left ankle and first-year head coach Jay Gruden benched him for Colt McCoy because of his struggles in making the transition to more of a pocket passer. Gruden recently said Griffin is his starting quarterback "right now." He could lose his tenuous grip on the job if he doesn't have a good training camp or preseason. Washington taking 2014 Heisman Trophy winner Marcus Mariota will be a possibility if he's still available for the Redskins, who have the fifth overall pick.
Expect the Redskins to take the same wait-and-see approach the Tennessee Titans used with Jake Locker, the eighth overall pick in 2011. The Titans declined a 2015 fifth-year option for $14.666 million even though Locker wasn't in jeopardy of losing his starting quarterback job. If Griffin has a bounce-back year, the Redskins could still use a franchise tag on him in 2016. The non-exclusive quarterback franchise tag for 2016 preliminary projects to approximately $19.8 million with a $154 million salary cap in 2016.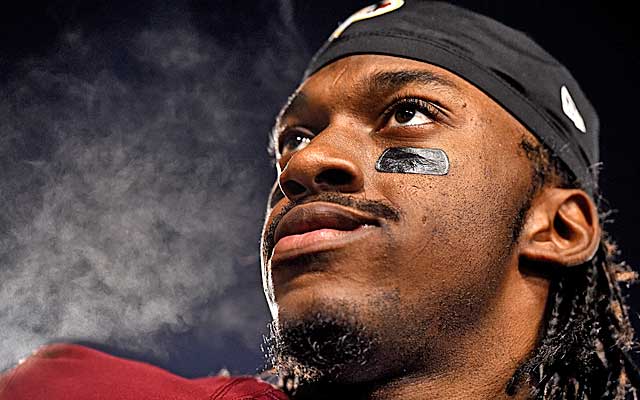 Third Pick: Trent Richardson (RB), Indianapolis Colts
The Colts recently released Richardson, who had been a disappointment since arriving in Indy via a trade with the Browns early in the 2013 season. Richardson received a two-year, $3.825 million deal (worth a maximum of $8.1 million through incentives) from the Oakland Raiders within days of the Colts letting him go.
Fourth Pick: Matt Kalil (OT), Minnesota Vikings
Kalil has regressed since making the Pro Bowl as an alternate after his rookie season. He led offensive tackles in sacks allowed (12) and tied for the second-most penalties (12) at the position during the 2014 season according to Pro Football Focus (PFF). Kalil was much better during the latter part of the season with only one sack allowed and two penalties over the last five games. Part of Kalil's struggles could be attributed to offseason surgery on his left knee. Kalil may receive the benefit of the doubt with his $11.096 million option year getting picked up because of injury affecting his performance and left tackle being considered as a premium position. He could become the first player released under the rookie wage scale before the salary guarantee date of the fifth year option if he doesn't regain his rookie year form in 2015.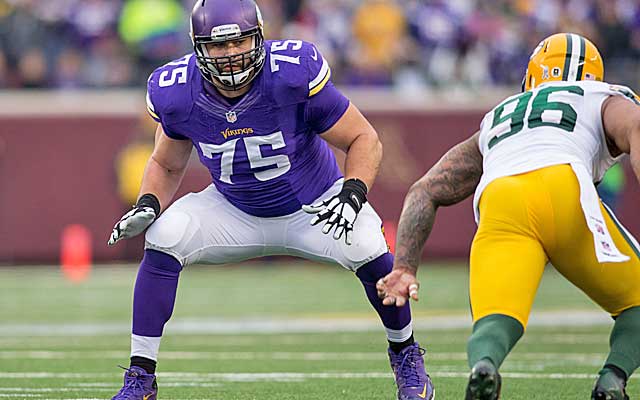 Fifth Pick: Justin Blackmon (WR), Jacksonville Jaguars
Based on conversations with two different NFL team executives, Jacksonville doesn't have to make a decision on Blackmon because his contract tolled with his indefinite suspension for violating the league's substance abuse policy. He'll be playing under the terms of his 2014 contract year if he's ever reinstated by commissioner Roger Goodell. Assuming reinstatement for the upcoming season, the option-year decision would be in 2016.
Sixth Pick: Morris Claiborne (CB), Dallas Cowboys
Cowboys owner and general manager Jerry Jones said Claiborne had done enough to justify picking up his option year when asked in January while in Mobile, Ala., for the Senior Bowl. Claiborne missed most of the 2014 season with a ruptured patellar tendon in his left knee. Prior to his injury, Claiborne had primarily been a reserve since Orlando Scandrick replaced him in the starting lineup early in the 2013 season. If Stephen Jones makes the call, Claiborne's $11.082 million option won't be picked up because he's taking much more of a pragmatic approach to financial decisions than his father.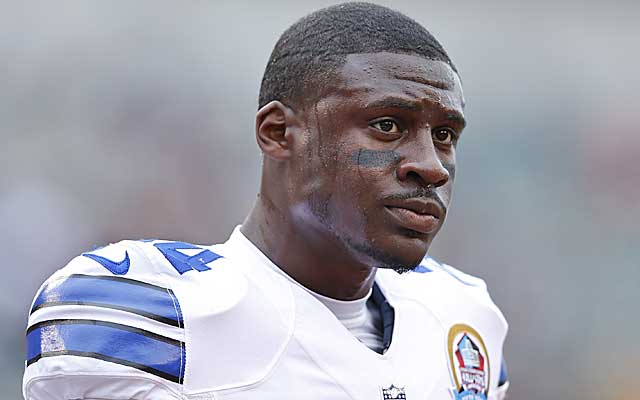 Seventh Pick: Mark Barron (S), St. Louis Rams
The Rams gave the Tampa Bay Buccaneers a 2015 fourth-round pick (109th overall) and a 2015 sixth-round pick (183rd overall) for Barron last October right before the trading deadline. His $8.263 million option year salary for 2016 may be too cost prohibitive considering Barron's primary role is in the Rams' big nickel defensive package, which employs three safeties.
Eighth Pick: Ryan Tannehill (QB), Miami Dolphins
The Dolphins have already indicated Tannehill's option year will be picked up. There is incentive to sign him Tannehill to a long-term deal before the start of the 2016 league year. Miami will have almost $137.5 million in 2016 salary commitments once Tannehill's option worth $16.155 million is exercised with under 36 players under contract, which includes Ndamukong Suh's $28.6 million cap number.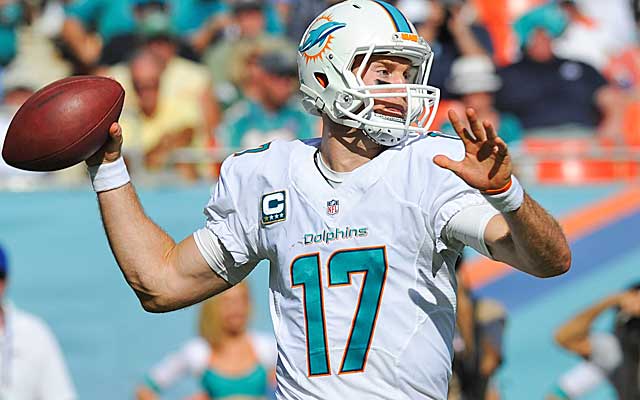 Ninth Pick: Luke Kuechly (LB), Carolina Panthers
There's no chance the Panthers decline a fifth year for Kuechly. The 2013 NFL Defensive Player of the Year is in a holding pattern for a new deal. General manager Dave Gettleman will have a hard time justifying giving Kuechly a new contract as long as 2011 first overall pick Cam Newton is still under his $14.666 million 2015 option-year salary. Kuechly should reset the inside linebacker market, which has remained stagnant for several years. The five-year, $50 million extension (with $29 million in guarantees) the recently retired Patrick Willis signed in 2010 after his third NFL season had been the position's benchmark.
Tenth Pick: Stephon Gilmore (CB), Buffalo Bills
Gilmore received a ringing endorsement from Buffalo's new coaching staff. Head coach Rex Ryan and defensive backs coach Donnie Henderson believe Gilmore can be a shutdown cornerback. If Gilmore proves them right, Byron Maxwell's contract with the Philadelphia Eagles averaging $10.5 million per year and containing $25 million fully guaranteed at signing will be his salary floor for a new deal.
11th Pick: Dontari Poe (DT), Kansas City Chiefs
Poe is in the worst draft position for an option year, which the Chiefs will certainly pick up. If Poe had been drafted one pick higher, his option year salary in 2016 would have been $9.314 million. There's a $3.168 million difference in option year salary because he went 11th instead of 10th.
12th Pick: Fletcher Cox (DE), Philadelphia Eagles
Cox may have already gotten or been close to signing contract extension if Howie Roseman had remained in control of football operations. It remains to be seen whether Philadelphia's long-standing policy of signing key young players to early contract extensions remains a priority with head coach Chip Kelly in charge.
13th Pick: Michael Floyd (WR), Arizona Cardinals
Floyd probably won't get an early contract extension like 2011 fifth-overall pick Patrick Peterson last season. It would be a surprise if Arizona declined Floyd's option year since he had a breakout season in 2013 with 65 receptions and 1,041 receiving yards. Floyd took a step backwards in 2014 with 47 catches for 841 yards, which may have been partially a result of Arizona's multiple injuries at quarterback.
14th Pick: Michael Brockers (DT), St. Louis Rams
Brockers has started all but one of the 45 games he has played in his three NFL seasons. His $6.146 million 2016 option year salary shouldn't be too much of an issue considering the Rams recently signed defensive tackle Nick Fairley to a one-year, $5 million deal (worth up to $7.5 million with incentives) to provide defensive line depth.
15th Pick: Bruce Irvin (OLB), Seattle Seahawks
Irvin's option year in 2016 may be his last with the Seahawks. It could be a challenge to keep Irvin long-term after quarterback Russell Wilson signs a blockbuster deal, presumably before the start of the 2015 regular season. Signing middle linebacker Bobby Wagner to a contract extension is also a priority.
16th Pick: Quinton Coples (OLB), New York Jets
It hasn't been a smooth transition for Coples from defensive end to outside linebacker. Coples was PFF's 40th rated 3-4 outside linebacker in 2014. Whether his option year gets picked up could hinge on the type of impression he makes on new head coach Todd Bowles over the next month in offseason workouts and at the veteran mini-camp right at the end of April and whether the Jets find an edge rusher early in the 2015 draft.
17th Pick: Dre Kirkpatrick (CB), Cincinnati Bengals
Terence Newman's departure to the Minnesota Vikings increases the likelihood that the Bengals will exercise Kirkpatrick's option. Kirkpatrick is expected take over Newman's left cornerback spot. 2015 is also the final year of the four-year, $39 million contract extension cornerback Leon Hall signed in 2011.
18th Pick: Melvin Ingram (OLB), San Diego Chargers
The Chargers have already picked up Ingram's $7.751 million option year. Ingram has been plagued by injuries while with the Chargers. He was limited to four games in 2013 after tearing the ACL in his left knee during offseason workouts. Ingram missed seven games in 2014 because of a hip injury.
19th Pick: Shea McClellin (OLB), Chicago Bears
McClellin has been a disappointment at both outside linebacker and defensive end in his three seasons with the Bears. It's unlikely that the Bears exercise the option with him. There's a logjam at outside linebacker and general manager Ryan Pace doesn't have a vested interest in McClellin's success since Phil Emery, his predecessor, drafted McClellin.
20th Pick: Kendall Wright (WR), Tennessee Titans
It wouldn't make a lot of sense for a team that lacks offensive weapons to pass on Wright's option year ($7.32 million). He's averaged almost 72 catches for slightly under 807 receiving yards in his three NFL seasons. Wright had a career-best 94 receptions and 1,079 yards in 2013.
21st Pick: Chandler Jones (DE), New England Patriots
Jones is arguably New England's best pass rusher, which is why his option year will be picked up. His 23.5 sacks since entering the NFL in 2012 are second on the Patriots behind Rob Ninkovich's 24 sacks during this span.
22nd Pick: Brandon Weeden (QB), Cleveland Browns
The Browns released Weeden in March 2014. He signed a two-year, $1.23 million deal with the Dallas Cowboys shortly after he cleared waivers.
23rd Pick: Riley Reiff (OT), Detroit Lions
General manager Martin Mayhew was non-committal about Reiff's option year when asked at last month's owners meetings. This seems like an odd stance to take given that Reiff has been a fixture at left tackle since the latter part of his rookie season. The hesitancy may be related to Reiff's possible switch to left guard or right tackle.
24th Pick: David DeCastro (OG), Pittsburgh Steelers
Exercising DeCastro's option year is certainty. DeCastro was a Pro Bowl caliber player in 2014.
25th Pick: Dont'a Hightower (LB), New England Patriots
Hightower's surgery to repair a torn right labrum, which has a six- to seven-month recovery, won't prevent the Patriots from securing a fifth year with him. He is an indispensable part of New England's defense. Hightower was PFF's No. 2-rated inside linebacker in 2014.
26th Pick: Whitney Mercilus (OLB), Houston Texans
Mercilus started 13 games last season primarily because of 2014 first overall pick Jadeveon Clowney's injury-plagued rookie year. If the Texans exercise the option on Mercilus, it might be as insurance policy for Clowney since there's no telling how he will perform after having microfracture surgery on his right knee.
27th Pick: Kevin Zeitler (OG), Cincinnati Bengals
Cincinnati's management of the salary cap will allow the team to pick up both Zeitler's and cornerback Dre Kirkpatrick's option years. Zeitler tied for fifth among offensive guards with two-time Pro Bowler Kyle Long in PFF's pass blocking efficiency metric (98.2 rating).
28th Pick: Nick Perry (OLB), Green Bay Packers
Perry hasn't been effective enough to warrant a fifth year at $7.751 million. Julius Peppers never would have been signed in 2014 if the Packers were comfortable with Perry becoming a full-time starter. He'll only see spot duty in 2015 if the Packers address their inside linebacker needs in the draft so Clay Matthews can move back outside.
29th Pick: Harrison Smith (S), Minnesota Vikings
It isn't a question of whether the Vikings will exercise Smith's option, but when will he get a long-term deal? As one of the best young free safeties in the NFL, the five-year, $47.5 million contract -- containing $28.5 million in guarantees, which is the most ever in guarantees for a veteran safety deal -- Devin McCourty received to remain with the New England Patriots surely got Smith's attention.
30th Pick: A.J. Jenkins (WR), Kansas City Chiefs
The Chiefs released Jenkins in February. He only caught 17 passes for 223 yards and no touchdowns in 25 games with Kansas City after being acquired in a 2013 preseason trade with the San Francisco 49ers.
31st Pick: Doug Martin (RB), Tampa Bay Buccaneers
Tampa Bay's front office and coaching staff have soured on Martin, who was fifth in the NFL in rushing with 1,454 yards as a rookie in 2012. He hasn't come close to matching his rookie season during the last two years because of ineffectiveness and injury. The Buccaneers plan on having a running back by committee approach during the upcoming season. This will be the second straight year that an option year for a running back wasn't picked up since Tampa Bay isn't expected to pass on Martin's $5.621 million 2016 salary.
32nd Pick: David Wilson (RB), New York Giants
Wilson retired last preseason because of a neck injury suffered during the 2013 season. His goal is to make the 2016 Olympic team as a triple jumper.
---
Joel Corry is a former sports agent who helped found Premier Sports & Entertainment, a sports management firm that represents professional athletes and coaches. Before his tenure at Premier, Joel worked for Management Plus Enterprises, which represented Shaquille O'Neal, Hakeem Olajuwon and Ronnie Lott.
You can follow him on Twitter: @corryjoel
You can email him at jccorry@gmail.com