2013 NFL final predicted standings: Saints reclaim NFC South
Back in August, Pat Kirwan predicted the final records for all 32 teams. Halfway through the season, here are his revised predictions, with a few major changes.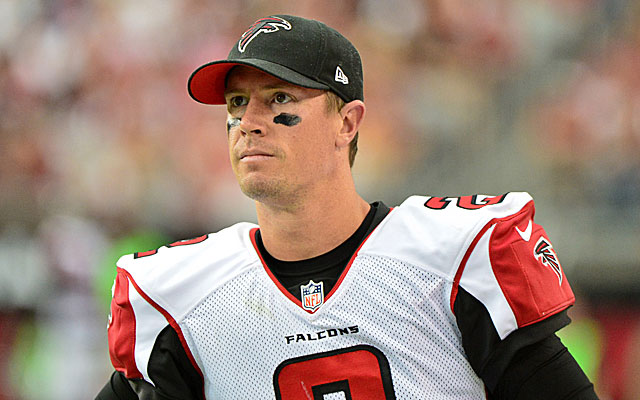 Back in August, I had a chance to predict the division standings in the NFL, which as we all know is a total guessing game. Now we are at the halfway point, and I was right just about half of the time in predicting where teams would wind up.
But there's still plenty of football to go. Things may work out, or they may get worse. You never know. Injuries are a bigger factor than ever this year. Close to 200 players are already on injured reserve, which is about double the pace of last year. No excuses, though, in the "crystal ball" business.
On a historical note: Last year at the Week 8 mark, the Redskins were in 4th place and wound up winning their division. Chicago was in first place and didn't make the playoffs. The Giants were in first place and also missed the playoffs. The Raiders were 3-4 and only won one more game the rest of the season.
Here's a look at my projections for the end of the season and a look back at where I thought teams would be when I had the crystal ball out in August. Note the original prediction in ().
AFC EAST
AFC East predicted standings
New England
11-5
Buffalo
7-9
Miami
7-9
N.Y. Jets
7-9
NEW ENGLAND PATRIOTS (original prediction: 11-5, 1st place) -- I will stick with the 11-5 call from August and watch Tom Brady and company find ways to go 5-3 down the stretch to still win the division.
BUFFALO BILLS (original prediction: 7-9, 3rd place) -- I liked what I saw from EJ Manuel and the Bills on my camp tour, and when the young QB gets back on the field they will pass the Dolphins for second in the division with the same 7-9 record. They already have a win over the Dolphins.
MIAMI DOLPHINS (original prediction: 7-9, 2nd place) -- I still like the 7-9 record prediction, but they could wind up dropping a spot in the division now that they are on a four-game losing streak and headed to Cincinnati.
NEW YORK JETS (original prediction: 5-11, 4th place) -- The Jets are exceeding my original expectations because Geno Smith had a few games where he played good enough to win and the defensive line can dominate at times. I'll move them up to 7-9 with a chance to move into third.
AFC NORTH
AFC North predicted standings
Cincinnati
11-5
Baltimore
8-8
Pittsburgh
6-10
Cleveland
6-10
CINCINNATI BENGALS (original prediction: 10-6, 2nd place) -- I had the Bengals with the same record as the Ravens back in August, but after watching the development of Andy Dalton and the aggressive defense, they look like a lock to win the division and finish with an 11-5 record.
BALTIMORE RAVENS (original prediction: 10-6, 1st place) -- Hard not to put the world champions at the top of the division back in August, but at 3-4 right now and 1-3 on the road, it sure looks like they miss Anquan Boldin and Dennis Pitta more than I anticipated. It could come down to the Ravens and Chargers for the last playoff spot. Right now I see them as an 8-8 team.
PITTSBURGH STEELERS (original prediction: 10-6, 3rd place) -- I was wrong about the Steelers when it came to their record as they sit at 2-5, but I believe they will still come in third, nudging out the Browns mainly because of Ben Roethlisberger. Right now I'm looking at a 6-10 team.
CLEVELAND BROWNS (original prediction: 5-11, 4th place) -- Back in August I said if the Browns were in the AFC East I would have picked them for second place, but they're in the AFC North. They play solid defense and I still believe, a year from now, watch out! But for now, I see them finishing up the season at 6-10.
AFC SOUTH
AFC South predicted standings
Indianapolis
11-5
Houston
8-8
Tennessee
8-8
Jacksonville
1-15
INDIANAPOLIS COLTS (original prediction: 9-7, 2nd place) -- I thought the Colts would take a small step backwards from their 11-5 season a year ago because of the defense, but they have really come to play, giving up 18.7 points a game. The Texans have self-destructed and the Colts will pull away with the division if they can overcome the loss of Reggie Wayne. I think they are now an 11-5 club.
HOUSTON TEXANS (original prediction: 10-6, 1st place) -- The Texans have been a major disappointment and injuries have set them back even more. I still think they can be an 8-8 team, and with a win in the bank over Tennessee, they should hold the Titans off for second place but they'll probably miss the playoffs.
TENNESSEE TITANS (original prediction: 6-10, 3rd place) -- The Titans are a tough out for most teams and Jake Locker is improving. Right now I see the Titans as an 8-8 team.
JACKSONVILLE JAGUARS (original prediction: 3-13, 4th place) -- I was being generous in August giving Jacksonville 3 wins. I'll pull back on that and give them 1 win and keep them in the last spot.
AFC WEST
AFC West predicted standings
Denver
12-4
Kansas City
12-4
San Diego
8-8
Oakland
6-10
DENVER BRONCOS (original prediction: 11-5, 1st place) -- I still see the Broncos winning the division and I will bump their record up a game to 12-4. At 7-1 right now, they have to go 5-3 the rest of the way and with the issues at offensive tackle and a defense that yields 27 points a game, that is the direction they are headed.
KANSAS CITY CHIEFS (original prediction: 9-7, 2nd place) -- The story of the year so far is the Kansas City Chiefs and their 8-0 record. They play great defense, but sooner or later the offense is going to have to make big plays in the passing game. I would like to just say the Chiefs go 14-2 and are the No. 1 seed in the AFC, but I think 12-4 and a wild card is more realistic.
SAN DIEGO CHARGERS (original prediction: 6-10, 3rd place) -- The Chargers are the third place team only if they beat Oakland in the rematch on Dec. 22. Right now they would be in the playoffs if they started today, but of course, there is a half a season to go. I see 8-8 in the cards for the Chargers with two more trips to the east coast and 2 games apiece against the Broncos and Chiefs.
OAKLAND RAIDERS (original prediction: 2-14, 4th place) -- The Raiders are much better than what I saw in August for two reasons. Terrelle Pryor is better and improving quickly, and the team plays hard all the time. They have to overcome their road woes to move up in the division. Right now, I see the Raiders as a 6-10 team.
NFC EAST
NFC East predicted standings
Dallas
8-8
N.Y. Giants
6-10
Washington
6-10
Philadelphia
4-12
DALLAS COWBOYS (original prediction: 8-8, 3rd place) -- Dallas is better than I originally thought, but I also thought 9-7 could win the division. Their 3-0 division record is their key to the division title as the Giants and Redskins have 4 wins between them. I think they finish with the same 8-8 record, but they'll be division champs.
NEW YORK GIANTS (original prediction: 9-7, 2nd place) -- It's hard to believe the Giants got off to an 0-6 start, but they did, and now they have won 2 in a row. The schedule is tough and there are some real issues remaining. I see them finishing up 6-10 at best.
WASHINGTON REDSKINS (original prediction: 9-7, 1st place) -- The Redskins' defense has struggled, giving up 117 points in the last three weeks. Robert Griffin has been taking a beating from defenses and I worry about him getting injured again. The Redskins look like a team destined to finish 6-10.
PHILADELPHIA EAGLES (original prediction: 5-11, 4th place) -- The Eagles have used three different quarterbacks with the same results. They are on a 10-game home losing streak and seem to be headed for a 4-12 record.
NFC NORTH
NFC North predicted standings
Green Bay
11-5
Detroit
10-6
Chicago
9-7
Minnesota
5-11
GREEN BAY PACKERS (original prediction: 10-6, 1st place) -- I still like the Packers to win the division even though they have been riddled with injuries. The defense is playing much better than anticipated, especially without Clay Matthews and Nick Perry. I actually think their record will be better than originally predicted. I like Green Bay to go 11-5 and win the North.
DETROIT LIONS (original prediction: 8-8, 4th place) -- I misjudged the Lions coming off a disappointing 2012 season. Reggie Bush is a major factor and DT Nick Fairley has played extremely well. The Lions don't string together 3-4 game winning streaks, but they will find a way to get to 10-6 and make the playoffs.
CHICAGO BEARS (original prediction: 9-7, 2nd place) -- The Bears just lost Jay Cutler for a few games and that can't help their chances. They also lost two key members of the defensive line and, all of a sudden, teams can run on the Bears. They still have 5 road games left on the schedule. I think the Bears can get to 9-7 and -- if they have the tiebreakers -- get to the postseason. The 49ers are a lock for one spot and the other could be between the Panthers and Bears.
MINNESOTA VIKINGS (original prediction: 8-8, 3rd place) -- The Vikings were a playoff team last year and sit at 1-6 right now. They have played musical chairs at the quarterback spot and nothing looks good. Adrian Peterson will play his hear out, but it's only going to lead to a 5-11 record.
NFC SOUTH
NFC South predicted standings
New Orleans
12-4
Carolina
10-6
Atlanta
5-11
Tampa Bay
1-15
NEW ORLEANS SAINTS (original prediction: 10-6, 2nd place) -- I knew the return of Sean Payton and an aggressive defensive scheme would right the ship in New Orleans but I didn't see the fall of the Falcons. The Saints have a new enemy to deal with in the Carolina Panthers. Carolina is 5-5 vs. the Saints over their last ten meetings so this is no easy run to the top for the Saints. I do like them to go 12-4 and be the No. 2 seed.
CAROLINA PANTHERS (original prediction: 7-9, 3rd place) -- The Falcons fall, and the fast-improving Cam Newton make the Panthers real playoff contenders. The defense has given up the fewest points in the NFL and the team is on a 3-game winning streak. I think 10-6 is attainable, as is the 6th wild card spot.
ATLANTA FALCONS (original prediction: 11-5, 1st place) -- Injuries have destroyed the dream of a Super Bowl this year after a 13-3 record in 2012 and the return of TE Tony Gonzalez. Right now, protecting Matt Ryan from injury should be the No. 1 priority. I would think their final record would be 5-11, but look for a fast rebound in 2014.
TAMPA BAY BUCCANEERS (original prediction: 6-10, 4th place) -- I saw the Bucs as a fourth-place team in August and I still do, but with less wins than the generous 6 I had out there. There are real problems facing the 0-7 Bucs, with too many no-shows in the stands to count and 4 more home games to go. This team will be lucky to win two games, but I think the Bucs' record will be 1-15.
NFC WEST
NFC West predicted standings
Seattle
14-2
San Francisco
12-4
Arizona
8-8
St. Louis
6-10
SEATTLE SEAHAWKS (original prediction: 11-5, 1st place) -- I liked the Seahawks to overtake the 49ers in August and I still do. The only difference is I like them to win more games than the 11 I predicted in August. Their defense is better and they are getting Percy Harvin into the offense. The revised, predicted record is 14-2.
SAN FRANCISCO 49ERS (original prediction: 11-5, 2nd place) -- The 49ers had a short two-game losing streak in September and have been running over teams ever since. They could wind up 12-4 if they can beat the Saints in New Orleans and the Seahawks at home.
ARIZONA CARDINALS (original prediction: 6-10, 4th place) -- The Cardinals can play defense, and -- unlike the Rams -- still have their starting quarterback. The Rams already beat Arizona once but will struggle to hold on now that Bradford is gone. The Cardinals already have 4 wins and I see them getting to 8-8. If they can nudge it up to 9-7, they already have a win over Carolina in a tiebreaker.
ST. LOUIS RAMS (original prediction: 7-9, 3rd place) -- The Rams are in a very tough spot without Sam Bradford and now Kellen Clemens is under center. It wouldn't surprise me to see the team finish 6-10.
Pittsburgh is headed to its fourth-straight postseason appearance

The NFC is going to be a blast to watch down the stretch

Here are the Week 14 grades for every team that played Sunday
Someone apparently threw a drink at Jefferson as he left the field and he was not happy about...

All of the best highlights from Week 14 are right here

Wentz suffered a knee injury while diving for the end zone