2013 Super Bowl: Jacoby Jones' 2nd-quarter touchdown
Pete Prisco breaks down the key plays from the 2013 Super Bowl pitting the Baltimore Ravens against the San Francisco 49ers.
On third-and-10 at the Baltimore 44 at the two-minute warning, the Ravens lined up with three receivers to the right of Joe Flacco.  

But tight end Dennis Pitta motioned to the backfield and set next to Flacco. That left Anquan Boldin (yellow circle) in the slot matched against Carlos Rogers. He ran up the field and pressed the safety on a 10-yard in route.

Donte Whitner took a step toward Boldin, and that left Chris Culliver in man coverage with Jacoby Jones on a deep post, alone and beaten.

Culliver appeared to be looking for safety help. As you can see, Jones ran by him with Whitner frozen like a statue. Most will blame Culliver, but Whitner is as much to blame.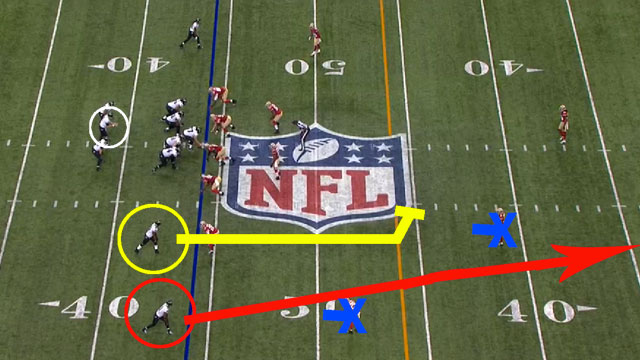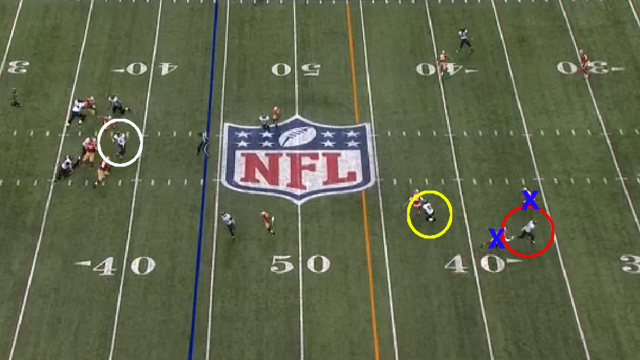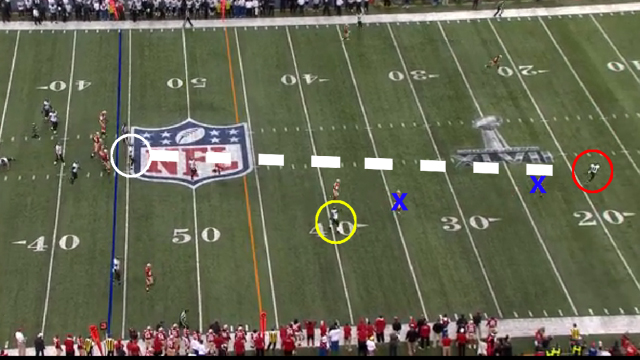 Goodell's current deal is set to expire in 2019, and his latest extension hasn't come without...

Eifert is dealing with back and knee injuries and could be in danger of missing time

The Giants' season is going down the tubes and it's all because of the Pythagorean theorem...
Haynesworth went on a Twitter rant about ex-Lady Vols player Brittany Jackson, the mother of...

The Patriots coach sees intangible similarities between Watt and Lawrence Taylor

The Eagles are rightfully favored, but the Giants' defense could still pose some problems