2013 Super Bowl: Michael Crabtree's touchdown
Pete Prisco breaks down the 49ers' third-quarter touchdown pass to Michael Crabtree.
On first-and-10 from the San Francisco 31-yard line, the 49ers lined up Michael Crabtree  (red circle) inside of Vernon Davis (yellow circle) in the left slot.

Davis ran a deep route down the seam to clear out the area. The Ravens were in a Cover-3 look, which made it a perfect defense to run the route combination against.

Crabtree ran inside and broke it to the left with a sharp move to get open. He then banged off corner Cary Williams and raced into the end zone for the score.

Colin Kaepernick could have gone inside to Davis, who was also open.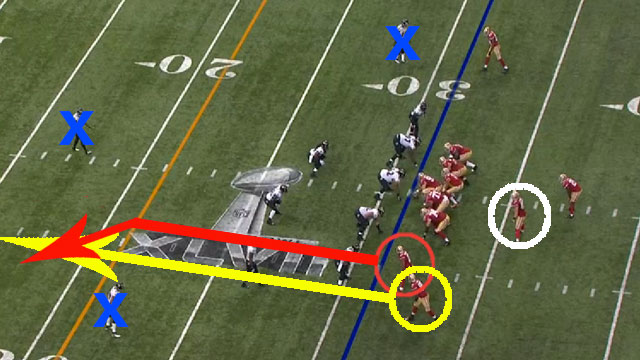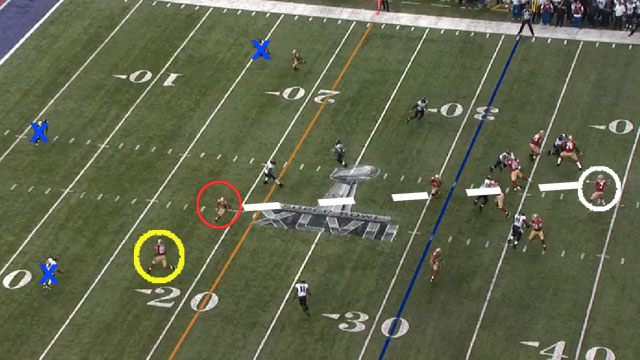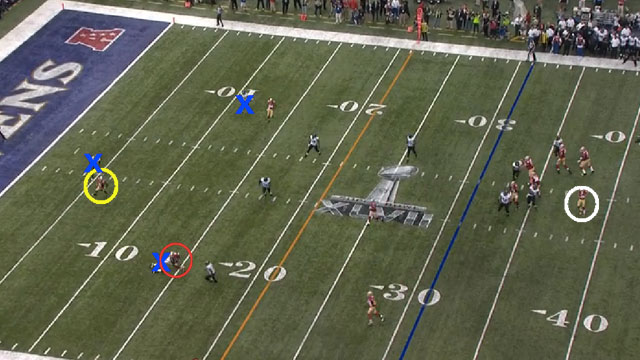 Odell Beckham broke all the rules for watching the solar eclipse on Monday

For the second straight year Siemian has won the starting job in Denver

The soon-to-be Las Vegas Raiders played in Los Angeles from 1982-1994 before moving back to...
Veteran Alex Smith and rookie Patrick Mahomes have both had solid preseasons

Plus Christian McCaffrey is the truth and the possibility of Blake Bortles being out in Ja...

Let's go under the hood, er helmet, of the VICIS ZERO1 design, the safest helmet in footba...