2014 NFL Draft: From 1-32, here are players each team should take
Khalil Mack to the Raiders at No. 5? Johnny Football to the Texans at No. 6? Crazy? Maybe, but so is groupthink in the NFL. Here are the 32 players each team should take.
More Draft coverage: Mock Drafts | Prospect Rankings | Big Board | News
Often when doing a mock draft, I find myself putting players in spots where I think they should go, rather than where they will go. Then, I wise up.
That's not the case with this mock. This is my annual who-they-should take mock draft. Unlike the others, where I try to predict the picks, this is a mock made up of players I think the teams should take.
At the top, I have the Atlanta Falcons trading up to get Jadeveon Clowney. Why? I think they should give up a second-round pick to go get an elite pass rusher, something they've craved for a long time.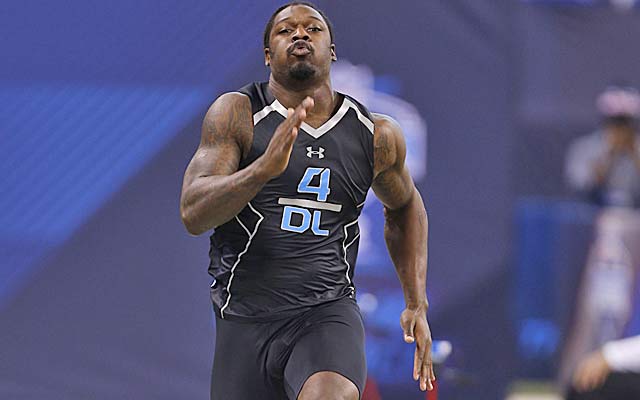 As for Houston, they can trade down, get some picks, and still perhaps get a quarterback -- like they do here by taking Johnny Manziel.
The funny thing about this mock is that there are a lot of picks that are the same as the ones in my real mock.
Is that a good sign or a bad one? Time will tell.
Who teams should take
1. Atlanta Falcons (From Houston Texans ) -- Jadeveon Clowney, DE, South Carolina: They are not that far off -- despite what you might think -- and getting a pass rusher of this caliber would be a bold move. They need to make this move.
2. St. Louis Rams -- Greg Robinson, T, Auburn: He is a safe pick who would be their left tackle down the road after a year at guard.
3. Jacksonville Jaguars -- Blake Bortles, QB, Central Florida: He is the best pure quarterback prospect in this draft in my mind. Why not take him then if you need one like the Jaguars do?
4. Cleveland Browns -- Sammy Watkins, WR, Clemson: They could team him with Josh Gordon and give them a great 1-2 punch.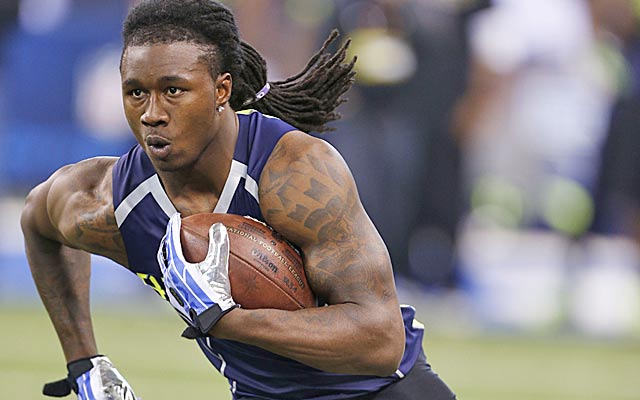 5. Oakland Raiders -- Khalil Mack, OLB, Buffalo: They have to get pass rushers for their defense, and he has that great speed off the edge. This would be great value.
6. Houston Texans (From Atlanta Falcons) -- Johnny Manziel, QB, Texas A&M: They could move back and still get the player they might have taken at the top. That would be a smart move.
7. Tampa Bay Buccaneers -- Mike Evans, WR, Texas A&M: He is a big receiver who could help complement Vincent Jackson .
8. Minnesota Vikings -- Aaron Donald, DT, Pittsburgh: You can never have enough good defensive players and this kid would be too good to pass up to take a quarterback.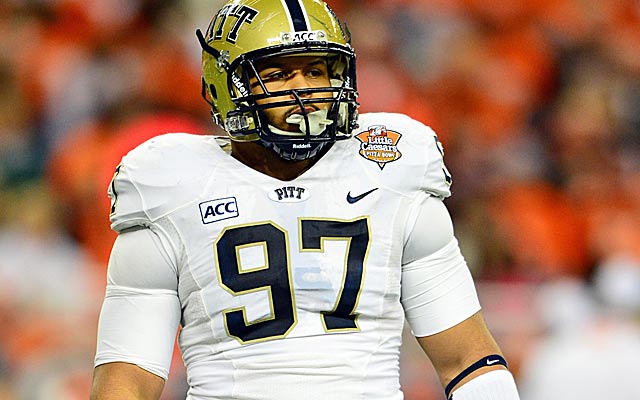 9. Buffalo Bills -- Jake Matthews, T, Texas A&M: This would be great value if he fell this far. Matthews might be more NFL ready than Robinson.
10. Detroit Lions -- Kyle Fuller, CB, Virginia Tech: He's the top-rated corner on my list and would fill a huge need.
11. Tennessee Titans -- Anthony Barr, OLB, UCLA: They have to get an edge rusher for that defense. Barr would fit in perfectly.
12. New York Giants -- Odell Beckham JR, WR, LSU: They lost Hakeem Nicks , so they need another weapon to go with Victor Cruz , Rueben Randle and Jerrel Jernigan .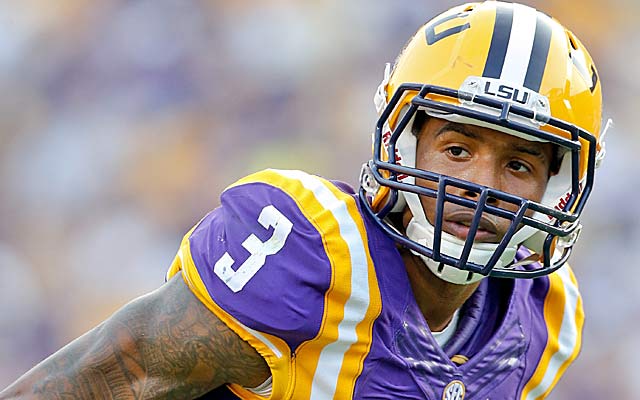 13. St. Louis Rams -- Bradley Roby, CB, Ohio State: They need to get another corner to go with their young duo. With Fuller gone, I will give them Roby.
14. Chicago Bears -- Ha Ha Clinton-Dix, S, Alabama: It just makes too much sense for them with such a big need. He has the range you want.
15. Pittsburgh Steelers -- Justin Gilbert, CB, Oklahoma State: With my top two corners gone, I give them Gilbert, who some have ranked as the top guy.
16. Dallas Cowboys -- Demarcus Lawrence, DE, Boise State: With Donald and Barr gone, I think they should take Lawrence to help that pass rush.
17. Baltimore Ravens -- Eric Ebron, TE, North Carolina: In such a tight-end heavy offense, he would team with Dennis Pitta for a nice 1-2 combo.
18. New York Jets -- Marqise Lee, WR, USC: I think this kid should be rated higher than he's been graded by most. The Jets need a playmaker.
19. Miami Dolphins -- Taylor Lewan, T, Michigan: This would be a big fall for him, but he would fill a huge need.
20. Arizona Cardinals -- Zack Martin, G-T, Notre Dame: This is a team that needs more line help. So why not take a versatile player like Martin?
21. Green Bay Packers -- Ryan Shazier, LB, Ohio State: Their linebackers play slow. Shazier doesn't.
22. Philadelphia Eagles -- Brandin Cooks, WR, Oregon State: He would fill the void left by DeSean Jackson .
23. Kansas City Chiefs -- Jimmie Ward, S, Northern Illinois: Put him in next to Eric Berry and watch out. Ward is underrated.
24. Cincinnati Bengals -- Jason Verrett, CB, TCU: He might be the best cover corner of the group and could help in the nickel right away.
25. San Diego Chargers -- Louis Nix, DT, Notre Dame: This would be a steal for them if he's still there. He will be better in the NFL than he was a year ago at Notre Dame.
26. Cleveland Browns -- Darqueze Dennard, CB, Michigan State: They pass on a quarterback again here and take a corner to help upgrade that spot.
27. New Orleans Saints -- Marcus Martin, C, USC: They have to be good at center with a small quarterback in Drew Brees . So why not take the best in this draft?
28. Carolina Panthers -- Morgan Moses, T, Virginia: I think he can step in and play right away at left tackle and they have a big hole there.
29. New England Patriots -- Calvin Pryor, S, Louisville: They need a big banger on the back end. He can do that, and he is solid in coverage.
30. San Francisco 49ers -- Cody Latimer, WR, Indiana: They need help to go with Anquan Boldin . This kid is a riser on a lot of boards.
31. Denver Broncos -- C.J. Mosley , LB, Alabama: The middle of their defense needs a run plugger. This makes a lot of sense.
32. Seattle Seahawks -- Joel Bitonio, T-G, Nevada: They love tough guys, and he is that. He could push for time at right tackle.
R.J. White has nailed his past 13 Packers picks and has a strong play for 'Thursday Night...

Marie Tillman does not want the memory of her late husband used as polical fodder

The NC State defensive end dominated the Seminoles and looks like a first-round pick.
Dak Prescott was efficient and explosive and DeMarcus Lawrence was dominant in the Cowboys...

The Dallas receiver threw up the X after his score, and he certainly deserved it

The singer sent a message with a verse of scripture on Monday night