49ers-Chargers game will be played despite 6.0 earthquake in Bay Area
Building engineers say that Levi's Stadium went undamaged after a 6.0 earthquake hit the Bay Area on Sunday morning.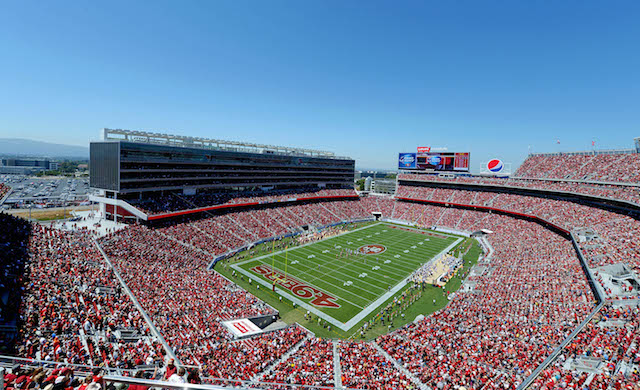 The San Francisco Bay Area was rocked by an earthquake on Sunday morning that registered a magnitude of 6.0, according to the U.S. Geological Survey. 
The 49ers are set to play the Chargers at 4 p.m. ET and that game will go on as scheduled, according to the team. The 49ers released a statement on Sunday saying that Levi's Stadium was unaffected by the quake, which was centered near Napa, Calif.
Levi's Stadium was designed to meet California seismic code requirements and seismic bracing was incorporated into the design and construction. Building engineers have walked the entire stadium and we have had no reported damage.
Coincidentally, it's the second time in 10 months that the Chargers have been in the Bay Area when an earthquake hit. San Diego was playing at Oakland last season when a 3.1 earthquake hit during the game. 
The 6.0 earthquake was the biggest seismic event in the Bay Area since the Loma Prieta earthquake of 1989. That 6.9 quake happened while the A's and San Francisco Giants were preparing for Game 3 of the World Series. The earthquake ended up delaying the World Series for 10 days.
You might not recognize the Patriots' defensive coordinator without his beard

T.O. definitely isn't a fan of the Cowboys head coach

R.J. White, who nearly won the Vegas SuperContest, locks in his pick for the AFC Championship...
This player probably won't be too popular in New England if the Patriots lose on Sunday

The connections between the Eagles and Vikings quarterbacks are endless

Josh Nagel went 4-1 on Super Bowl prop bets and shares his favorite props for Patriots-Jag...