49ers OL Mike Iupati ruled out of NFC title game with ankle injury
San Francisco's starting left guard Mike Iupati will miss the rest of the NFC Championship Game after injuring his ankle in the second quarter.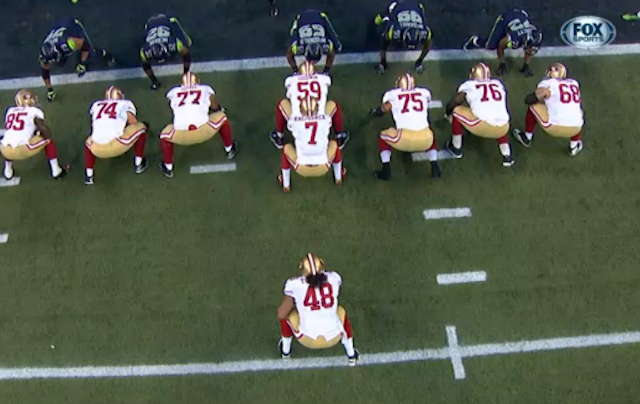 The 49ers scored the only touchdown of the first half in the NFC title game, but the score came at a cost. Starting left guard Mike Iupati injured his right ankle on the play and has been ruled out for the rest of the game. 
Iupati got caught under a pile of players after 49ers running back Anthony Dixon scored on a 1-yard run. Iupati then limped off the field and went to the locker room for X-rays. The 49ers announced just before halftime that Iupati wouldn't be returning. 
The left guard started in 12 games this season for San Francisco, but he did miss four games because of injury. Iupati's backup for those four games, Adam Snyder, will finish the game at left guard for the 49ers. 
You can follow the second half of the NFC title game using CBSSports.com's GameTracker here. 
Timmons was suspended indefinitely after going AWOL during Week 2

Dallas receiver has only 11 catches for 114 yards through three games

Go ahead and doubt Pete -- because this is the week he turns it around with this picks
The president believes people are really responding to his criticism of the NFL

CTE has previously been thought to only be diagnosable in deceased patients

The Chiefs are up to No. 2 while the Falcons maintain their top perch