A poll asking for the best Browns coach since '99 leaves us sad
If you had to choose between Butch Davis, Romeo Crennel and Pat Shurmur, who would you pick?
• 1 min read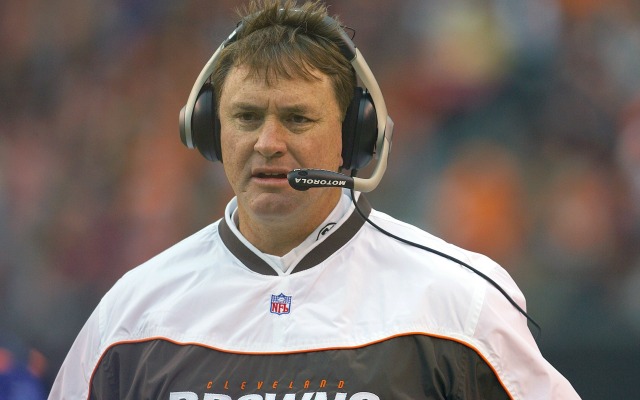 As the Browns continue their search for their next head coach -- perhaps it'll be Josh McDaniels -- you don't have to stretch far to understand why the fanbase might be sad.
In fact, owner Jimmy Haslam seemed to understand this point during his news conference to announce Rob Chudzinski's dismissal after just one dismal season when a local reporter wondered aloud whether the Three Stooges were running the organization.
That led to this poll on the Cleveland.com website in which readers are asked to pick the best Browns coach since 1999.
Here were the choices: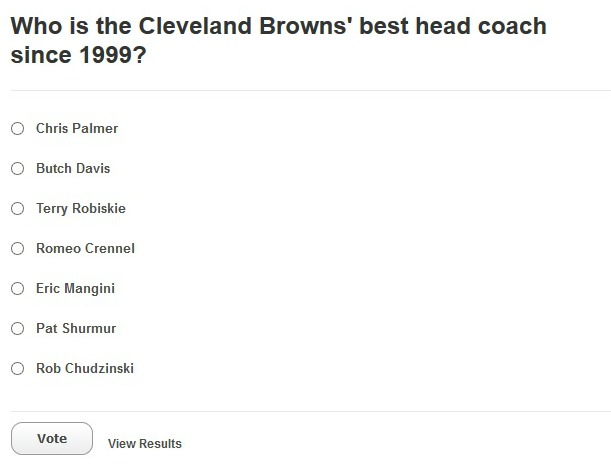 And the results (as of 10 p.m. Tuesday):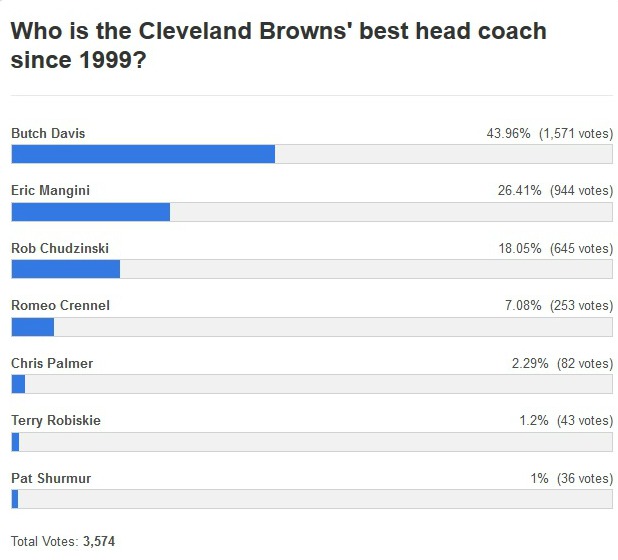 And though this probably doesn't need to be said, if fans are pining for the jolly old days of Davis, a coach who went 24-34 in less than four seasons (but did bring the organization its last playoff berth in 2002), the organization is not necessarily in great shape.
Follow Josh Katzowitz on Google+
If this fan was general manager of the Jaguars, Blake Bortles probably wouldn't be quarter...

It looks like we're going to have a quarterback competition in Jacksonville

Smith is facing up to seven years in prison if convicted
Plus everything else you need to know about Week 2 of the 2017 NFL preseason

This is why being a rookie in the NFL isn't fun

The Raiders running back went Beast Mode on reporters